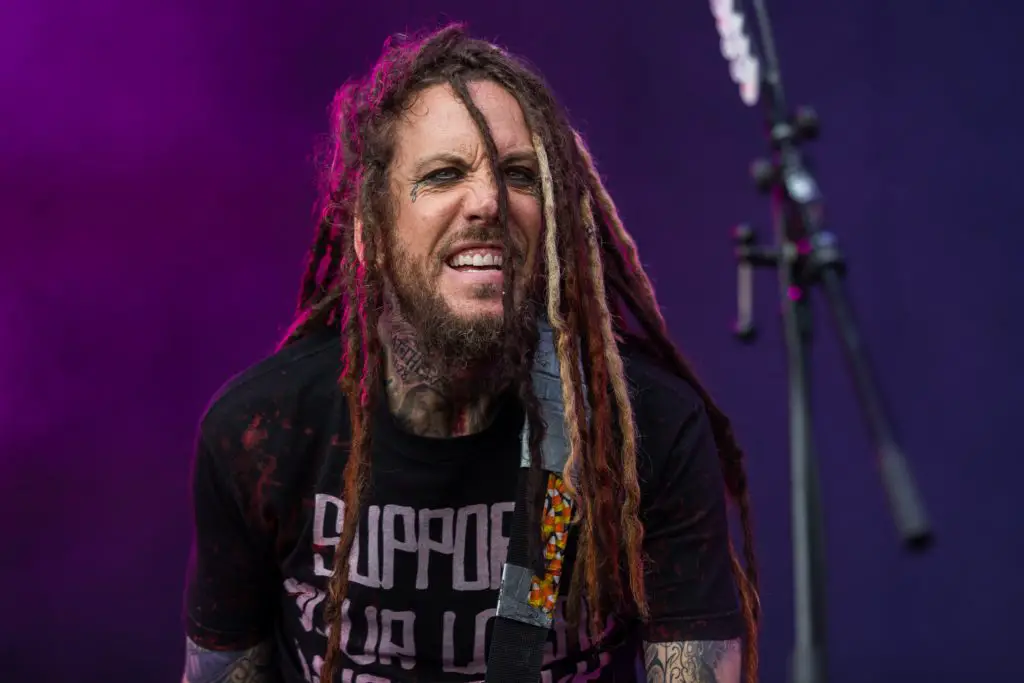 KORN guitarist Brian "Head" Welch shared what we would tell to someone who are struggling with addiction and are trying to get sober.
He told New Hope Church Brisbane: "I usually tell 'em that you just open your heart. You come and you tell God, 'If you're real, then show me.' And you do that every day, and you seek him, you will find him. If you look for him, he will reveal himself to you. If you stop and quit a week or two later, then you won't find him. It says in the Bible that his eyes roam throughout the earth looking for a heart that's completely his. The thing is, when people give up after one week, that's not a heart that's really searching. He's about the heart."
Welch also talked about his personal relationship with Christ, saying: "People try to look and do and act and behave so much, and all that can be good and everything, but it's about the inner reality of Christ dwelling inside of you and you interacting with that relationship inside and being passionate about it and putting the things of the world aside and letting that be your biggest passion.
"You can have other passions — look at me; I'm in a rock band, I travel the world, and he's given me back wealth and I'm doing business deals and everything — but he knows my heart and when he looks for a heart that's completely his, he knows mine's completely his. I'm not perfect — I make mistakes — but the inner reality of the Christ relationship is so real."