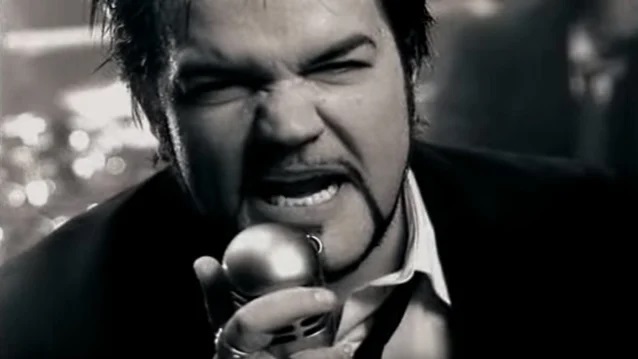 The eldest son of original SALIVA singer Josey Scott, died on Sunday, May 23 after a battle with COVID-19.
Scott announced his son's death in a social media post, writing: "I don't even know where to begin in making this post. Our sweet Cody lost his fight with covid tonight, and the Lord has called him home. We are absolutely heartbroken, confused, grief stricken, angry, just every emotion you can imagine.
"Please keep us in your prayers, as we have some difficult days ahead. We are trusting Jesus to bring us peace that p*sses all understanding."
Josey first revealed his son's health battle on May 11. At the time, he shared a photo of Cody along with an accompanying message: "Please, everyone, I beg you to please pray for my son Cody. He is in the hospital in Memphis with Covid pneumonia. He is 29 years old. He is my life, and I believe G-d can heal him, I just need everyone within the sound of my voice, and the viewing of this message, to please, please pray for my beautiful baby boy!
"He has always been so loving, and kind, and he is an amazing human being, and we look forward to years, and year more of the joy, and pleasure of his amazing presence, and company! Please remember my son in your prayers! #prayers #prayer #prayersforcody #covid_19 #healing #love #care #medicalstaff #essentialworkers".