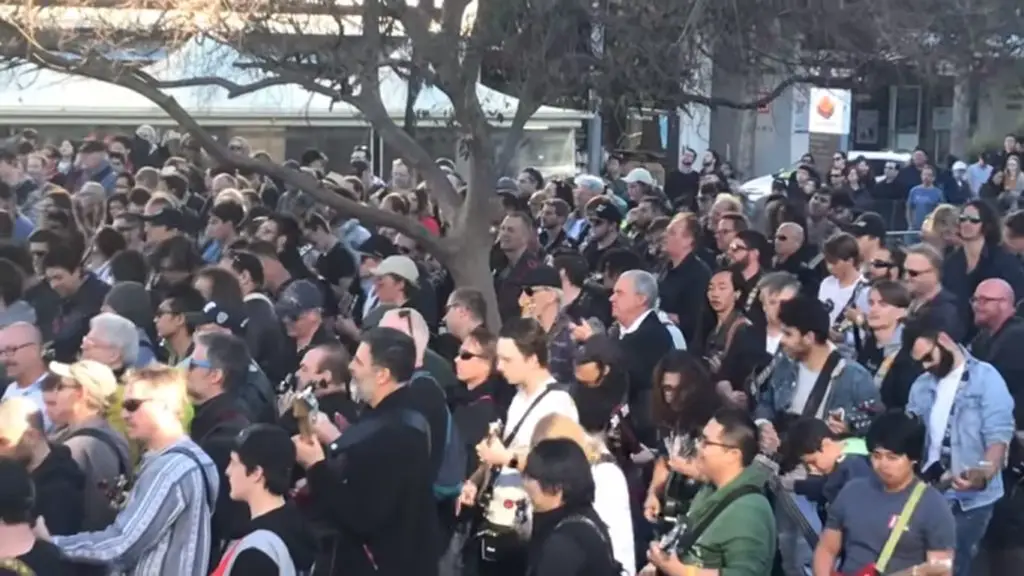 457 musicians gathered in Sydney, Australia, the home of AC/DC, to try to set the record for "Largest Electric Guitar Ensemble" playing one of the country's most notable songs.
The current record which was set in 2013 when 368 guitarists gathered in India to perform GUNS N' ROSES classic "Knockin' on Heaven's Door."
While the event took place over the weekend, it has not officially been declared the record as of yet as Guinness may sometimes take up to six weeks to verify the results of a record-setting attempt.
Watch the video footage of the performance below.