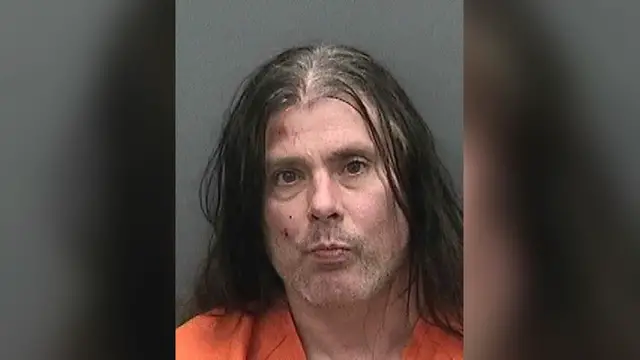 According to the Tampa Bay Times, fire marshals found a large cache of weapon, locked safes and potential explosive devices inside CANNIBAL CORPSE guitarist Pat O'Brien's home. The stash included about 50 shotguns — including one with a barrel illegaly sawed off to about an inch past the stock — 10 semiautomatic rifles including a couple of AK-47 variants, two Uzi-style rifles and 20 handguns.
Also found at the house were two flame throwers as well as thousands of rounds of ammunition — stored in boxes, military-style metal cans and even ammunition belts — several other weapons and weapons parts and three skulls.
O'Brien made strange phone calls to his parents the day of his arrest, warning about "the rapture" and telling them that "aliens have landed."
Guitarist allegedly broke into a Northdale, Florida home on December 10 and shouted that "the rapture is coming" before pushing a woman to the ground. He ran toward a responding deputy with a knife and was subdued with a stun gun.
O'Brien was released from Hillsborough County jail on Friday, December 14, after posting a $50,000 surety bond.