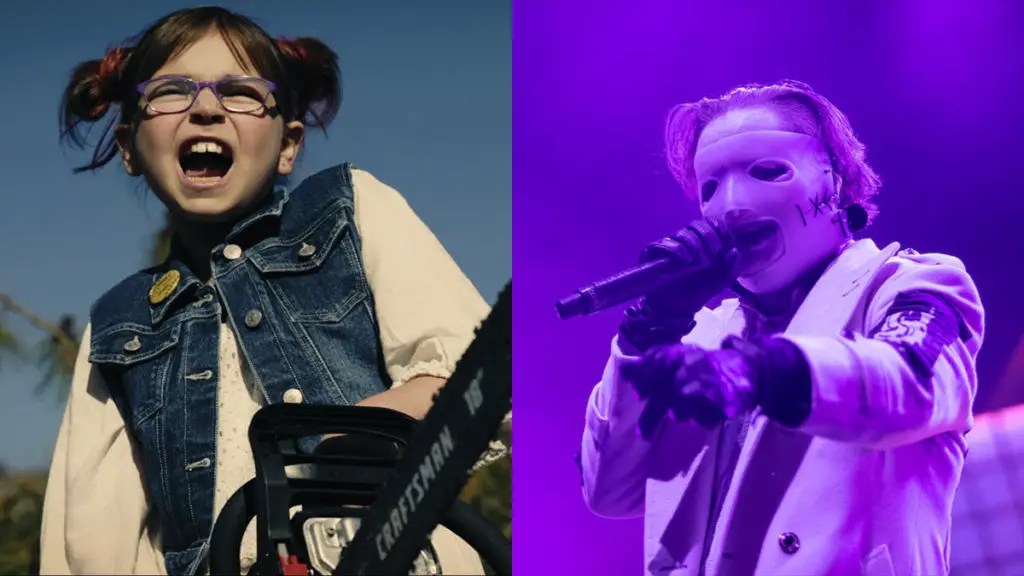 "Grandma has one rule in her house: "NO SLIPKNOT." But when you get 6 of the best young musicians together in one room, you quickly learn that sometimes rules are meant to be broken!"
The O'Keefe Music Foundation is back with another kicka-s metal cover. This time they cover SLIPKNOT's "Before I Forget."
Line up for the cover was as follows:
Vocals / Taylor Jade Campbell / Age 8
Piano & Chainsaw / Natalie Vinnage / Age 11
Drums / Nate Tharp / Age 14
Bass / Connor Meintel / Age 14 ​
Lead Guitar / Eli Dykstra / Age 17
Rhythm Guitar / Alex Sutherland / Age 17
"Before I Forget" is a Grammy Award-winning song by SLIPKNOT. It is the third single from their 2004 album, Vol. 3: (The Subliminal Verses), and was cited as AOL's top metal song of the decade.
During a recent appearance on Kerrang! Radio, Corey Taylor discussed SLIPKNOT's plans for the coming months, and possible return on the road.
"SLIPKNOT is booked to tour America end of September. We are booked to go out. And we haven't heard anything yet that it's different," Corey said. "And we talk to Live Nation every week. We're up to date on all of the different restrictions, not only in the [various U.S.] states, but federally. We're, obviously, keeping an eye on everything and kind of going from there. Other than that, right now, there's some stuff brewing that I can't talk about, but it's massive. I can say this: you will hear about it probably in the next month or so, let's put it that way."