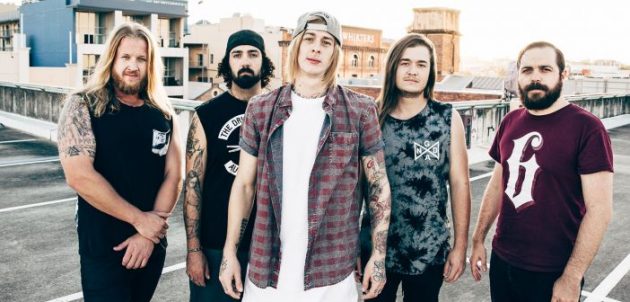 Australia's award winning powercore-metal pioneers A BREACH OF SILENCE have announced Australian tour dates in support of their new album 'Secrets'. The tour starts on March 25 in their hometown of Brisbane, at The Brightside, and will conclude on April 22 in Mackay, at McGuires CBD Hotel.
Their new album 'Secrets' was produced by Fredrik Nordstrom (Bring Me the Horizon, Arch Enemy, In Flames) and mixed by Henrik Udd at Studio Fredman in Sweden. It will be released worldwide via Eclipse Records on February 24, 2017. They have already released two video clips from the upcoming album for the singles 'Falling Away' and 'Broken'.
The band's previous album 'The Darkest Road' debuted on the iTunes metal chart at #1 in Australia, and at #20 on AIRA's 100% Independent chart. Dozens of music blogs and media publications placed it in their Best of 2014 lists too.
A BREACH OF SILENCE tour dates
March 25 – Brisbane @ The Brightside
April 1 – Melbourne @ Bang!
April 2 – Melbourne @ Wrangler Studio
April 14 – Sydney @ The Bald Faced Stag
April 15 – Central Coast @ Born to Rock Studios
April 16 – Wollongong @ Rad Bar
April 21 – Rockhampton @ Flamingos On Quay
April 22 – Mackay @ McGuires CBD Hotel
North America dates coming soon…
'Secrets' is available for pre-order via iTunes and Amazon. Either option comes with the songs "Falling Away", "Secrets", and "Nightcrawler" as instant grat tracks! The album is also available for pre-order via Google Play. Compact Discs are available for pre-order at Eclipse Records.