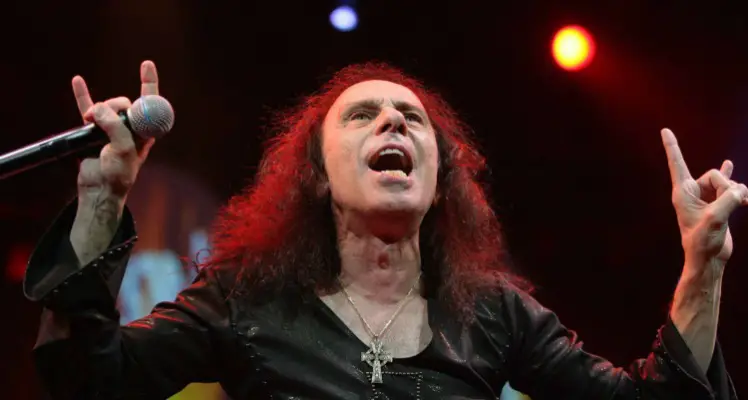 Ronnie James Dio's wife and a longtime manager, Wendy Dio, has confirmed that there are "a lot of unfinished songs" from the legendary heavy metal singer that may eventually see the light of day.
While speaking to Australia's Heavy magazine, Wendy was asked if she ever comes across any unreleased Dio material in the vaults that she previously thought was lost or that she was able to rediscover.
Oh, yeah. I find it all the time," she responded. "Every time I go over to the storage — it's in a climate-controlled storage. It's all labeled and stuff, but I find stuff all the time. 'Oh, look at this. This is really good. Oh, yes. This is wonderful.' And there's a lot of unfinished songs that in the future we can figure out how we can put them out.
"But it has to be perfect, it has to be the way Ronnie would want it," Wendy continued. "I don't wanna flood the market with just a bunch of old crap. I'm very particular about what we find, and then having someone with professional ears, like [Dio's longtime recording engineer] Wyn Davis, listen to it to make sure it's fine before we put anything out."
Dio passed away of stomach cancer on May 16, 2010.