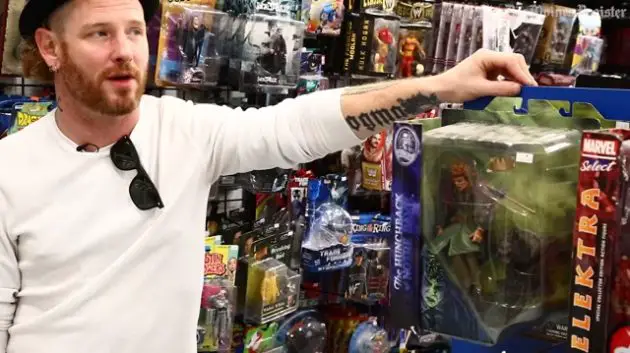 The Des Moines Register took SLIPKNOT and STONE SOUR Corey Taylor shopping to the Jay's CD and Hobby comic store. To see how it's like to go shopping with Corey Taylor, watch the video below.
STONE SOUR's upcoming album "Hydrograd" will be released on June 30 via Roadrunner.
SLIPKNOT's latest release, .5: The Gray Chapter landed in the number one spot in Australia on the ARIA Albums Chart with 14,188 first week sales. It was SLIPKNOT's second album to debut at number one on the US Billboard200 albums chart by selling 132,000 copies in its first week. The album also debuted at number one in Japan, Canada, Russia and Switzerland. It had top 5 debuts in the United Kingdom, Germany, Ireland, Austria, New Zealand, Mexico, Denmark and Finland.