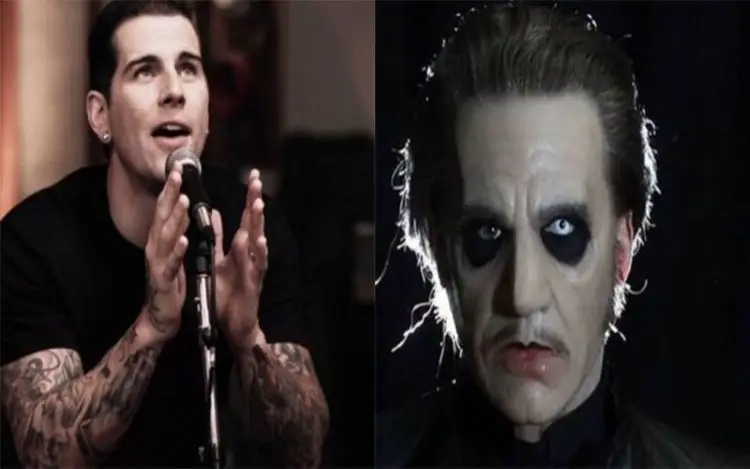 During a fan Q&A hosted by Metal Hammer, AVENGED SEVENFOLD vocalist M. Shadows was asked if there are any new bands he like at the moment, to which he responded:
"Not new bands, but I love the new BRING ME THE HORIZON single, 'Mantra,' and Tobias [Forge] kills it on the new GHOST album. It all comes down to songwriting. Period. End of story. Tobias is brilliant and has made so many great albums. Truly one of the best of our generation. I feel BRING ME THE HORIZON are able to add modern elements to their music where I feel everyone else who's tried has failed.
"I wouldn't touch the EDM stuff with a 10-foot pole simply because I don't know enough about it and it would sound cheesy. A band is a combined effort, but the bottom line is a song like 'Mantra' is a monster and people can talk all day about that band, but they will continue to be huge because of their songwriting and innovation."
When asked if the online hate gets to him and how they deal with it, singer responded:
"No, the internet lost its bite many years ago for me. You can go on any artist's YouTube channel or Facebook and copy and paste the comments. 'New stuff sucks' or 'I'm disappointed,' blah blah blah… Who cares?
"On the same token, when people are praising stuff, I don't let that get to my head either. Do what makes you happy and ignore the rest.You live life once, and it's a quick life. There is no need to stop and worry about what people think of you."