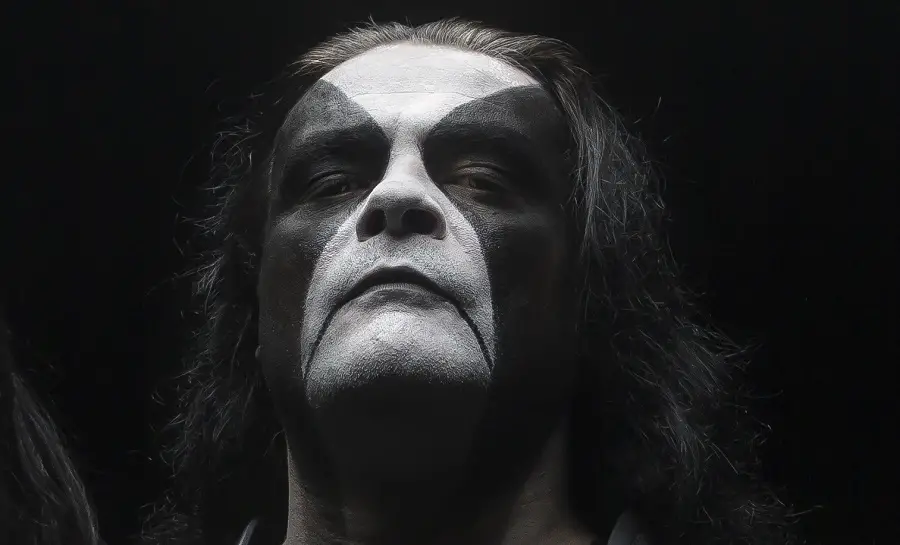 In a new interview with Dagbladet Magasinet, former IMMORTAL frontman Olve "Abbath" Eikemo says he is "open" to a reunion with his former bandmates.
Abbath and his childhood friend Harald "Demonaz" Nævdal started IMMORTAL in 1990. Six years ago, Abbath and the rest of the group went through a bitter breakup.
The other guys in the band said I had a drug and booze problem. But I never bothered them with that stuff," Abbath says. "They only used it as an excuse [to get rid of me]."
Abbath used to be married to Demonaz's sister, and they share a son, Torbjørn, who is now 26. Abbath and Demonaz haven't spoken to each other since they parted ways.
"That makes me sad. My son and Harald rarely see each other, but [Harald] is still his uncle," Abbath noted.
When asked if he thinks he could ever reunite with IMMORTAL, Abbath replied: "IMMORTAL reunion? Hmm. I got a text from Horgh [IMMORTAL drummer Reidar Horghagen] saying it was great that I got sober. 
"Harald and I haven't spoken at all. But there's no evil blood or bitterness on my part anymore," he continued. "I realize that I was a part of the problem. Things are great for me now. But am I open to an IMMORTAL reunion? Yes, of course. But it has to be something special. I just wish we could sit down and have a talk about things when it all went to hell, instead of involving lawyers."