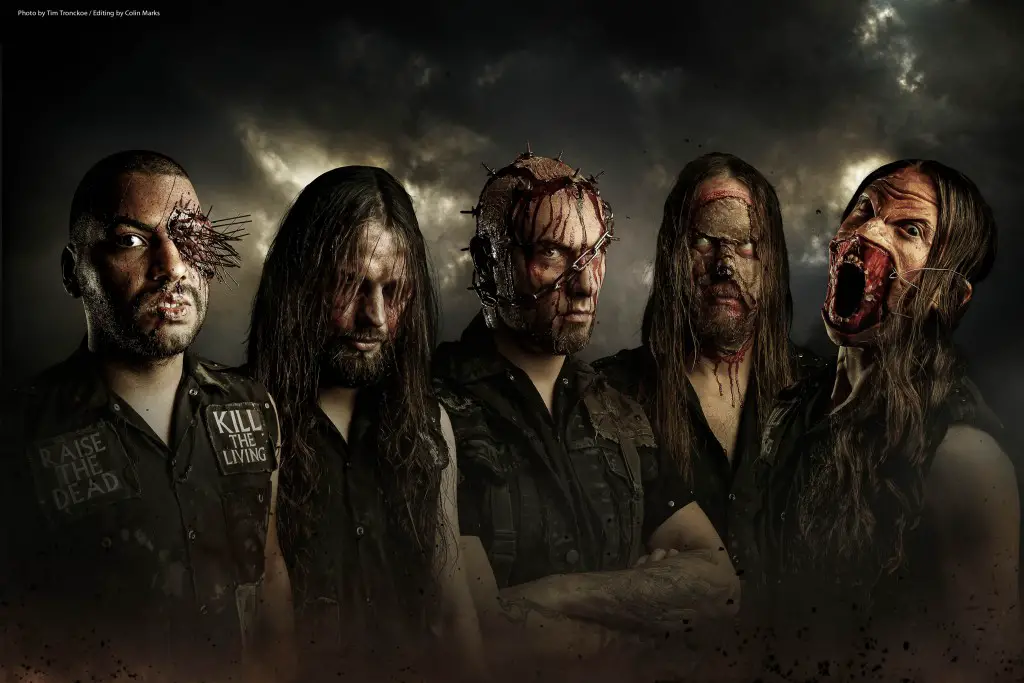 Belgium's busy-as-a-beaver death metal band ABORTED have recorded two new tracks for you, which are going to be released under the title "Bathos" as a limited 7" vinyl EP and digitally.
The 7" version will be released on July 7th! If you want to check out the two tracks first, then visit the streaming/download platform of your choice on June 30th, because both tracks will be online by then already!
"Bathos" is a fine example of what ABORTED have managed to achieve by hard work, staying focussed, excellent musicianship and the unwavering belief in what they are doing by offering two prime tracks of relentlessly raging, barbaric and horror-laden insane brutal death metal.
The 7" version of "Bathos" can be pre-ordered directly at CM Distro as of today! You can pre-order your copy here.
It's available in the following vinyl colours:
Black vinyl: limited to 700 copies
Transparent-red vinyl: limited to 100 copies, exclusively available at CM Distro
Clear vinyl: limited to 200 copies
"Bathos" TrackList:
Side A
1.    Bathos
Side B
2.    Fallacious Crescendo
ABORTED Live Dates:
23/06/2017 With Full Force 2017, Ferropolis, Germany
25/06/2017 Dagda Live Club, Borgo Priolo, Italy
26/06/2017 Rockhouse Bar, Salzburg, Austria
27/06/2017 Conrad Sohm, Dornbirn, Austria
28/06/2017 Colos-Saal, Aschaffenburg, Germany
29/06/2017 Kiff Aarau, Switzerland
06 & 07/07/2017 County Showground, Winthorpe, United Kingdom
09/07/2017 Hedon, Zwolle, Netherlands
11/07/2017 Sputnikhalle, Münster, Germany
03/08/2017 Wacken Open Air, Wacken, Germany
04/08/2017 Poppodium, Volt Sittard, Netherlands
05/08/2017 Het Entrepot, Brugge, Belgium
06/08/2017 Stade Regis Perrin, St. Maurice De Gourdans, France
11/08/2017 Leyendas Del Rock, Villena, Spain