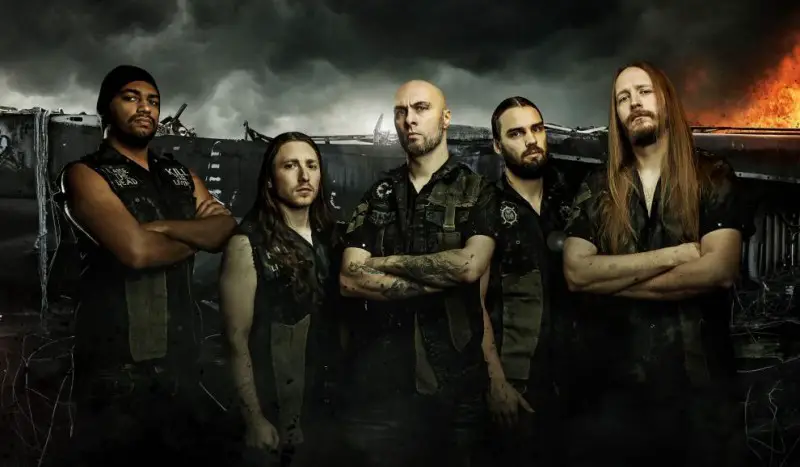 Hello tortured world… are you ready for another serving of unbridled, unyielding Death Metal from Belgium's favourite gore-horde? Well, ready or not, here they come!
ABORTED are proud to let-loose on the world yet another brand new track off their upcoming album, "Retrogore".  This time the sonic offerings come in the shape of a video for the track "Divine Impediment"! You can listen to the track below.
Pre-Sale options for "Retrogore"are now up and running worldwide with various options available.
"Retrogore" tracklist:
1. Dellamorte Dellamore (00:51)
2. Retrogore (04:17)
3. Cadaverous Banquet (04:12)
4. Whoremageddon (03:29)
5. Termination Redux (alternate version) (03:27)
6. Bit By Bit (04:03)
7. Divine Impediment (04:18)
8. Coven Of Ignorance (03:42)
9. The Mephitic Conundrum (03:18)
10. Forged For Decrepitude (02:41)
11. From Beyond (The Grave) (04:22)
12. In Avernus (04:36)
13. Slasher Hysteria * (03:27)
14. Les Miserables * (03:57)
Recently ABORTED released a 5-track EP entitled " Termination Redux"to celebrate the bands 20th year of existence as well as to offer fans a foretaste of what to expect on "Retrogore".
"Termination Redux" tracklist (as part of the limited "Retrogore"box set):
1. Liberate Me Ex Inferis (00:31)
2. Termination Redux (03:27)
3. Vestal Disfigurement Upon The Sacred Chantry (03:45)
4. Bound In Acrimony (02:12)
5. The Holocaust Re-Incarnate (05:22)