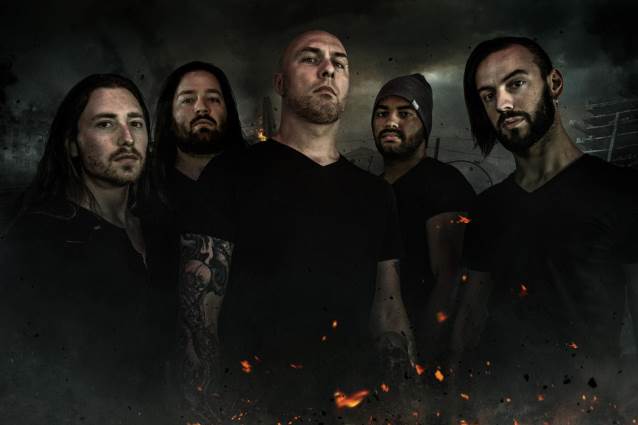 Brutal death metal maniacs ABORTED have released a brand-new video clip for the song "Deep Red", taken from their latest album TerrorVision.
After the very successful Hell Over Europe tour last year, ABORTED is now bringing the TerrorVision to North America.
Fans have the chance to win a nice fan package, including free entrance, at this link.
Sven De Caluwe comments: "Since Hell over Europe was such a good time we decided to bring the line up as complete as possible to North America where we will spread the TerrorVision for the first time. We are beyond stoked to be touring again with our good friends in Cryptopsy and Benighted, as well to have Stefano suffer through two sets a day. So you can come on over, enjoy some blastbeats, place your bets on how many kg's or pounds Stefano will weigh at the end, and come have a chat with us all. On top of that we brutalised the fine people from Panda Productions once more for the 3rd video for TerrorVision, this time for the lovely chanson d'amour called Deep Red. This rattling tale of romance enfolds in fields adorned with unicorns and many more politically correct settings. Go live a little people, listen to death metal and bang your damn heads to the power of the Blast! Praise the scroll!"