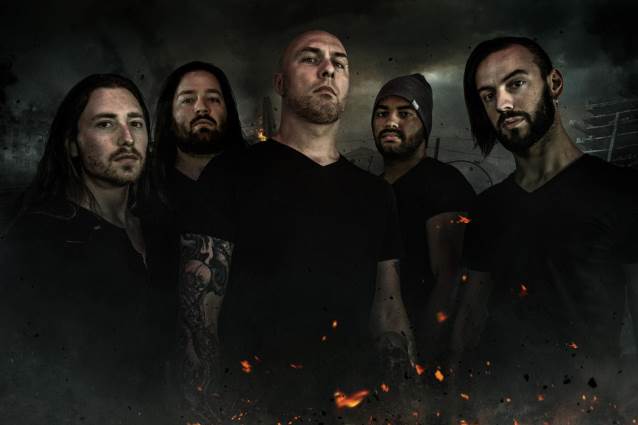 The time has finally come folks! Legendary Death Metal maniacs ABORTED, under the charismatic leadership of Sven Caluwe have returned to take over the earth with their highly anticipated 11th studio album called ManiaCult. In cooperation with G13 Production House (Behemoth, Accept, Kreator) the band presents their most terrifying and disturbing video so far for their first single "Impetus Odi". Make sure to check out the new music video below.
ManiaCult will be officially released on September 10th and will be available in the following formats:
CD Jewelcase – all outlets
Gatefold black LP+CD & Poster – all outlets
Gatefold ultra clear LP+CD & Poster – Bandshop
Gatefold neon green LP+CD & Poster – Bandshop (200 Units)
Gatefold neon yellow LP+CD & Poster – EMP (300 Units)
Gatefold opaque hot pinkLP+CD & Poster – Nuclear Blast (300 Units)
Join the ManiaCult and you can never leave — at least not with your life intact.
ABORTED have crafted the perfect soundtrack to this sick sect, which demands human sacrifices to summon Lovecraftian demons. The sinister sound aptly snarls and snakes like the heads that worm their way out from the cult leader's back.
ABORTED are shapeshifters, evolving from blazing deathgrind to groovier fare before settling into a technical approach on death metal. On 11th album ManiaCult, they split the difference between the over-the-top shred of TerrorVision and the dripping dark atmosphere achieved on follow-up La Grande Mascarade. That EP was their first as the current four-piece line-up, rounded out by drummer Ken Bedene, guitarist Ian Jekelis and bassist Stefano Franceschini.