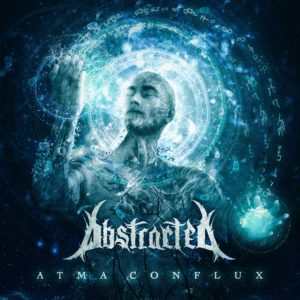 This is exactly the kind of album that I call deceiver. "Atma Cornflux" made a fool of me with its initial moments. An album that was to be a Symphonic Power Metal changed into some kind of Melodic Death Metal and then, on the third track, some kind of Progressive Metal with an amazing instrumental track. From them on Abstracted turn everything into some kind of Progressive Technical Death Metal. Too many labels for you? I guess so, yes. But that's the feeling the fan will get while listening to all tracks of "Atma Cornflux." I mean it this album has so many changes that it's somewhat hard to tell. Funny to thing that while listening to first track "Introspection – Ego Death" I thought the album would some kind of standard Symphonic Metal. That would be no surprises at all. I was flat wrong, and I love to be proven wrong as my dear fan knows.
I guess "Atma Cornflux" is the kind of album that will please all kinds of metallers. Behind all the variations and combinations of styles and speed and tempo there is an extremely competent band that can from the aforementioned Symphonic to the technical Death Metal in a heartbeat. My guess is that "Eightfold Path" is the track that sums up all the things Abstracted wish to pass the fan. The track also adds some Modern Metal in the cauldron and made me really like the addition. A very hard thing to do as my dear fan knows. The complex and intricate guitar riffing did the magic with the more than versatile vocals that go from the acid harsh to the likes of Yes's Jon Anderson. Again, very hard to find. Pay really close attention the acoustic guitar passage in the middle of the song that came just out of the blue leaving the fan with broken jaws and necks.
It's incredible how an album can change so much in only two tracks. From "Whisper Into the Void" everything changes fast. It's really an album with Modern Metal vocals that I appreciated a lot. Super dooper recommended.
Abstracted "Atma Cornflux" will be released on April 15th.
Track Listing:
Introspection – Ego Death
Wither to Dust
Whisper Into the Void
Between Samsara and Samadhi
Eightfold Path
Decree of Sunlight
Prospection – Ethereal Rebirth
Watch "Between Samsara and Samadhi" official video here: