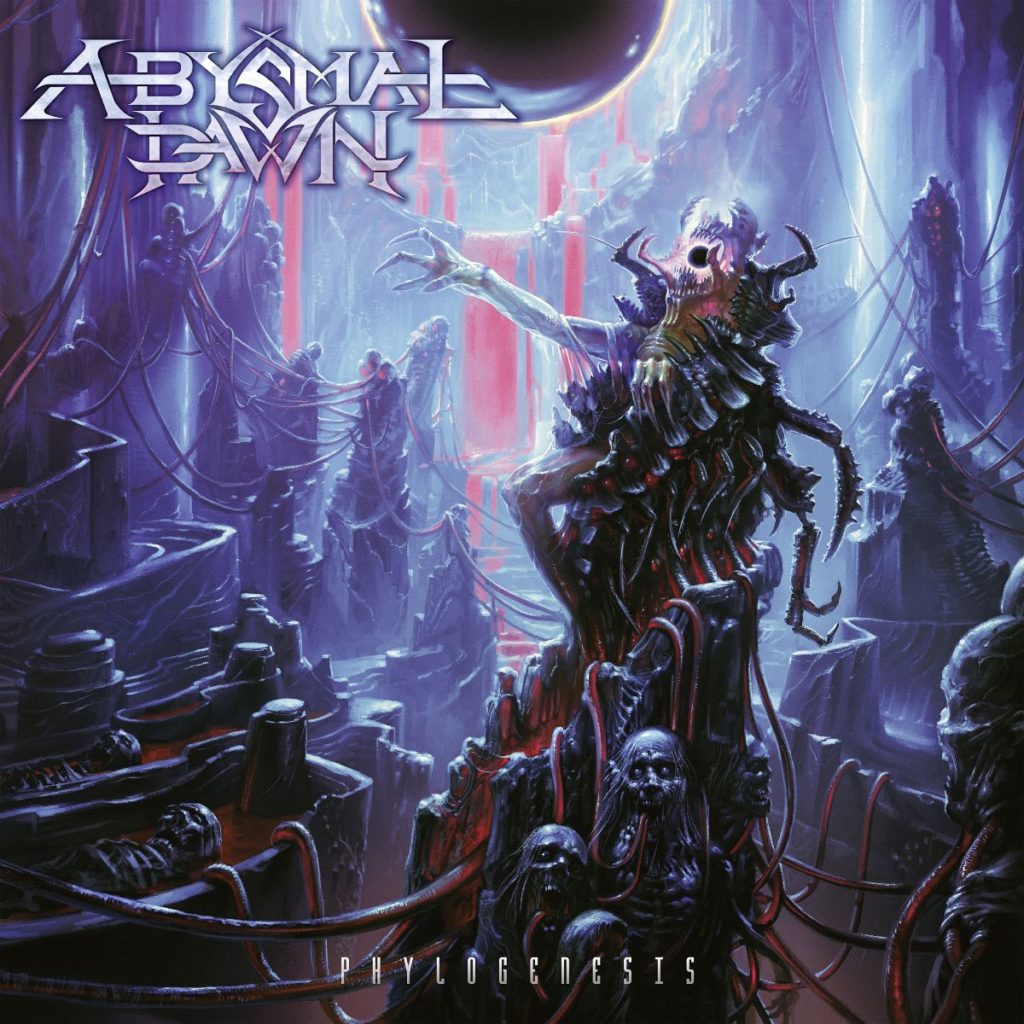 The number of bands with albums coming out each year are always high with the talent that's always swirling around in the vast reaches of the metal world, and one band that I've been looking forward to for years now is Abysmal Dawn. It's been six long years since their last full-length album, and the state of the land of technical death metal has evolved greatly since then with their impact being clearly felt by many fans both old and new. With acts like Symbolik coming back around to celebrate the new decade with loads of fantastic heaviness that never once lets up, it was only fitting that Abysmal Dawn would return to us in such a time. Right from the very cover art, it's clear that we're in for something else entirely when it comes to this album, and to expect anything other than utter destruction and pure excellence would be downright foolish.

Again, much like the cover art with it's intricate design and wire-work that has everything connected to something either grotesque or immensely robust, there isn't a single inch of what we see here throughout "Phylogenesis" that isn't absolutely oozing with quality and madness that all work off each other to create an album that's no less than staggering no matter how many times you listen to it. Just listening to what this band has done before is not nearly enough to get an idea for what Abysmal Dawn has brought to the table here, and it's each track that has its own magnificent track that plays off the last as the whole album progresses to evolve into something terrifying in form and malevolent in spirit. Just the first few tracks of "Phylogenesis" is enough to give you satisfy fans of the style, and to behold the rest of the album is to witness something grandiose and f*cking awesome even in its simplest forms. Words can barely comprehend any sort of competent material that comes out of technical death metal, and saying that Abysmal Dawn cleared the bar for something awesome would be putting it mildly.

I've sat here listening to "Phylogenesis" hours and it's still as glorious in the seventh hour as it was in the first thirty minutes, and there's no way in convincing me that this record isn't awesome down to the very songwriting as everything that Abysmal Dawn could've done right here was done with spectacular precision and masterful craftsmanship. This is, without a doubt, a tech-death album for the new decade, and if "Phylogenesis" isn't an album that is hailed as one of the most monumental albums of its kind as the decade goes on then that is a true kind of crime that must be punished! Abysmal Dawn has deserved more commendations than we can count with this album, and I expect this album to spread like wildfire upon its release.
"Phylogenesis" releases on April 17th via Season of Mist! You can pre-order "Phylogenesis" here.

Track Listing:
1. Mundane Existence
2. The Path of the Totalitarian
3. Hedonistic
4. A Speck In the Fabric of Eternity
5. Coerced Evolution
6. True to the Blind
7. Soul-Sick Nation
8. The Lament of Configuration
9. Flattening of Emotions