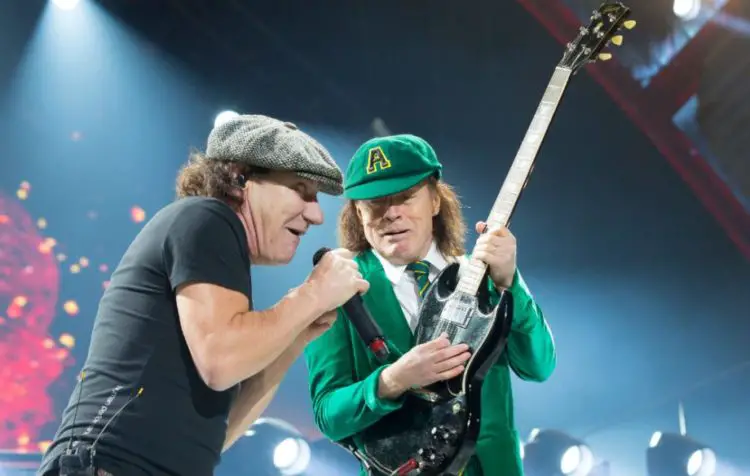 AC/DC has enlisted the skills of drummer Matt Laug for their forthcoming performance at the Power Trip festival next month.
This marks the band's return to the stage after a hiatus since 2016, with their performance set to take place among a lineup of veteran rockers in Indio, California from October 6-8.
Matt Laug is a highly accomplished American drummer known for his collaborations with various renowned bands and artists like Alanis Morissette, Alice Cooper, SLASH'S SNAKEPIT, and Vasco Rossi. After completing his high school education at South Florence, Laug moved to Los Angeles in 1986 and further pursued his education in the city. His remarkable drumming skills soon made him a popular choice as a studio drummer in Los Angeles.
In 2001, Laug played a supportive role for AC/DC during the North American and European segments of the "Stiff Upper Lip" tour, as part of SLASH'S SNAKEPIT.
Earlier today, AC/DC shared a short audio snippet from the rehearsal sessions for Power Trip, accompanied with the following message: "PWR UP for Power Trip! Listen to the rehearsal of the boys powering up with Cliff Williams, who's coming out of retirement for the festival and Matt Laug on drums."
AC/DC didn't provide any clarification regarding why Phil Rudd, the band's long-term drummer who returned to AC/DC to record their comeback album Power Up, released in November 2020, is not present for the upcoming performance.