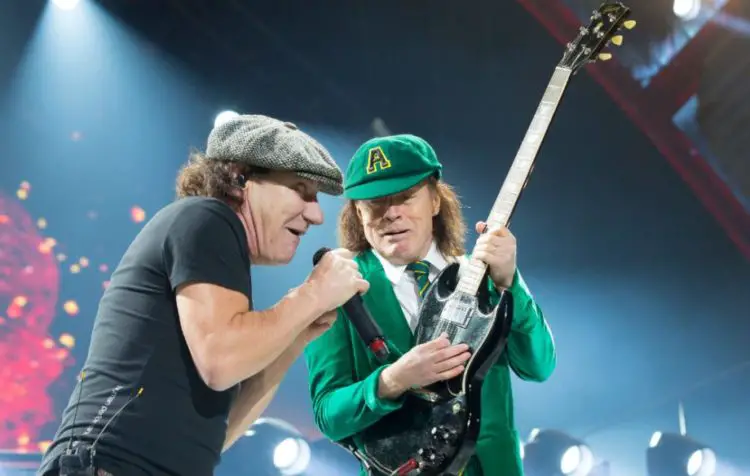 During recent episode of Metal Highlights podcast, famous rock journalist and podcast host, Eddie Trunk, revealed more information on possible AC/DC tour and new album.
He said: "I think AC/DC has lost a little bit in terms of their recordings. A little bit of that punchy-in-the-jaw heaviness, attitude, and power. Quite frankly, that probably comes with the fact that AC/DC are much older now and I understand that.
"So, I think they have evolved and changed a little bit. AC/DC is now sort of a swaggery, bluesy, sort of rock and roll band. Which is totally fine at this point in their career, and that's what I meant and Matthew thank you for quoting me correctly when I said on the show: 'At this point in their career.'
"It's not 1980 anymore, it's not 1979, I understand that there are going to be limitations and I understand it's going to be different in terms of the approach. Most people get a little more mellow with age."
Trunk also responded to a mail from a fan who asked about Brian Johnson's possible return.
"Well Bob, as he writes, he goes by Bob Groogle, Bob, short and to the point – Bob, I can't give you an answer for sure but every indicator that I get is that AC/DC will indeed do something very soon, has made a record and will tour.
"Maybe select dates, maybe a handful of stadium dates, we'll see but I keep hearing things are happening."
Entire podcast is available below.
Back in January, TERRORIZER — which features in its ranks former  MORBID ANGEL drummer Pete Sandoval — took to its Facebook page to recap the group's just-completed European tour. After praising the other bands on the trek and thanking its road crew, TERRORIZER wrote:
"We ran into Brian Johnson from AC/DC at the airport today after the flight home and we asked him about the rumors of him being on the new AC/DC album and he said 'yes' and that he is 'sick of denying it.' So that was a cool surprise ending to the tour."
In August, Brian Johnson and drummer Phil Rudd were photographed at the Warehouse Studios in Vancouver – the same location where their previous three records were made.