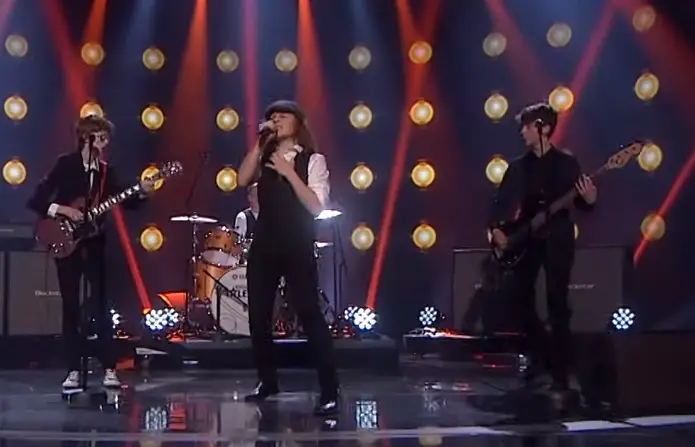 Below you can watch four kids covering AC/DC classic "T.N.T." on Norway Got Talent with an amazing performance which secured them a spot in finals.
Some more videos from talent shows:
Brian Johnson and Phil Rudd are both back in AC/DC, it is confirmed by two respectable musicians.
BEHEMOTH mainman Adam "Nergal" Darski has confirmed to Loudwire that Johnson is back and that new album is also on the way.
"I know there's a new AC/DC album in the making with Malcolm Young," he said. "It's coming. It's going to be an outtake from Rock or Bust. What do I expect? I expect nothing more and nothing less, just give me f*cking rhythm and Angus and Malcom's guitar. Don't give me anything extra. [Brian Johnson] is back in the band."
TWISTED SISTER frontman Dee Snider has also confirmed the news on his Twitter, adding that Phil Rudd is back as well.
Responding to a fan asking if one of the classic AC/DC members was sick, Snider replied: "He died. RIP Malcolm Young. But all four surviving members have reunited WITH tracks recorded by Malcolm while he was still alive. Malcolm's nephew Stevie Young is replacing him (he's done this a couple of times before). It's as close as you can get to the original band. @acdc"