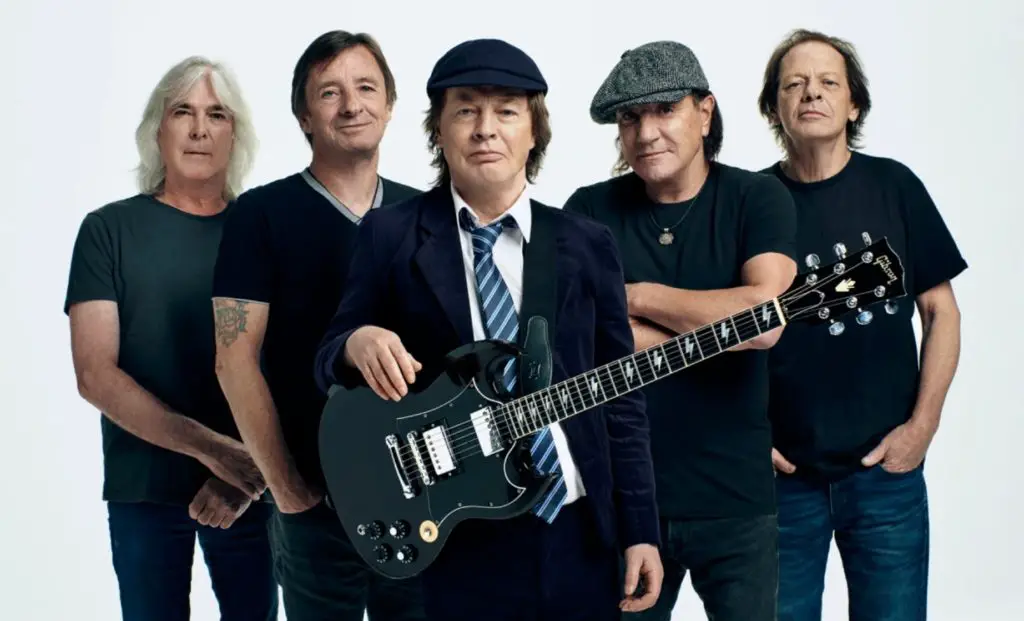 AC/DC has just premiered music video for a song, "Realize." The track is taken from the band's latest album, Power Up, which was released this past November.
The follow-up to 2014's Rock Or Bust features AC/DC's 2020 lineup of Brian Johnson (vocals), Phil Rudd (drums), Cliff Williams (bass), Angus Young (guitar) and Stevie Young (guitar).
In a recent interview with Rolling Stone, Angus Young, Brian Johnson and Cliff Williams discussed how Power Up came together.
 "This record is pretty much a dedication to Malcolm [Young, late AC/DC rhythm guitarist, my brother," Angus says. "It's a tribute for him like Back in Black was a tribute to Bon Scott."
"Even when I sit at home and pick up my guitar and start playing, the first thing that enters my head is, 'I think Mal will like this riff I'm playing'. That's how I judge lot of stuff."
Brian added: "Malcolm was always there. As Angus would say, the band was his idea. Everything in it ran through him. He was always there in your minds or just your thoughts. I still see him in my own way. I still think about him. And then in the studio when we're doing it, you have to be careful when you look around because he seems to be there."
Williams says: "AC/DC without Mal isn't AC/DC. He's just there somehow. He's always here."
He also said that once drummer Phil Rudd and Johnson were back in the band, it didn't take much to convince him to return as well. "It was like the old band back together," Williams said. "It was not like starting over again, but as close to the band that's been together for 40-plus years as we can possibly make it. I didn't want to miss that."
Power Up track listing:
01. Realize
02. Rejection
03. Shot In The Dark
04. Through The Mists Of Time
05. Kick You When You're Down
06. Witch's Spell
07. Demon Fire
08. Wild Reputation
09. No Man's Land
10. Systems Down
11. Money Shot
12. Code Red