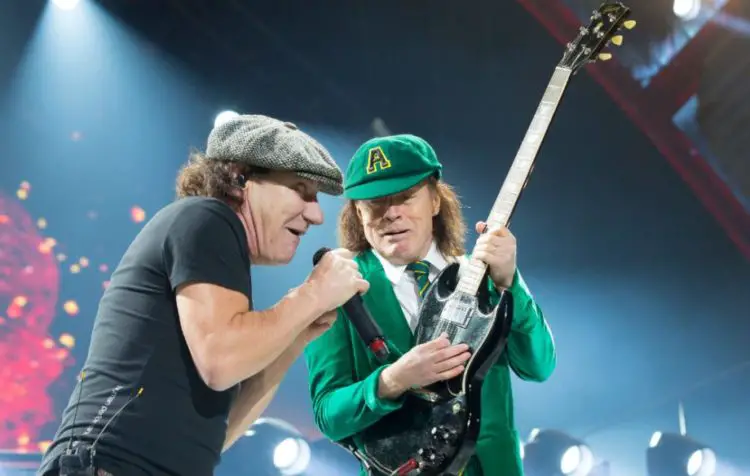 AC/DC reunion show will apparently happen on football icon Sergio Ramos and Pilar Rubio's upcoming wedding in Sevilla, ABC Sevilla reports.
According to the ABC Sevilla, the couple agreed with AC/DC about giving a private performance to the guests.
Source said:
"This Saturday will be held at the Cathedral of Seville the wedding between Sergio Ramos and Pilar Rubio. With 500 guests to attend the ceremony, after giving a yes, the people present will make a short trip to the Finca 'La Alegría', which has the captain of Real Madrid, where they will enjoy a private AC/DC concert.
In what seems to be one of the best weddings of the year in Spain, several celebrities and footballers will make an appearance in Andalusia to support their friend and confidant by profession.
Among them, there are names like Zinedine Zidane, Florentino Pérez, as well as the best friends of the white defender, Lucas Vázquez, Luka Modric and Keylor Navas.
For their part, three FC Barcelona players were invited and it is expected that Sergio Busquets, Gerard Piqué and Jordi Alba will attend with their respective partners."
Back in January, TERRORIZER — which features in its ranks former MORBID ANGEL drummer Pete Sandoval — took to its Facebook page to recap the group's just-completed European tour. After praising the other bands on the trek and thanking its road crew, TERRORIZER wrote:
"We ran into Brian Johnson from AC/DC at the airport today after the flight home and we asked him about the rumors of him being on the new AC/DC album and he said 'yes' and that he is 'sick of denying it.' So that was a cool surprise ending to the tour."
In August, Brian Johnson and drummer Phil Rudd were photographed at the Warehouse Studios in Vancouver – the same location where their previous three records were made.