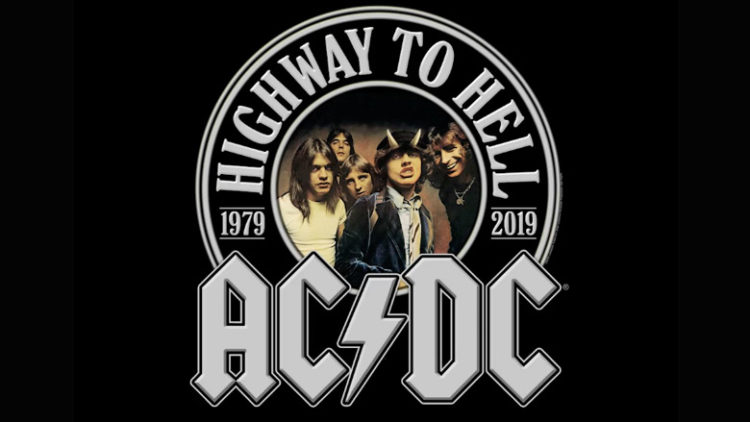 AC/DC apparently have the plans to celebrate 40th anniversary of their Highway To Hell record.
Aussie rockers have posted the first time in 20 months on their social media strongly hinting at new activity from the band.
You can watch a short 8 second video celebrating the 40th anniversary of Highway To Hell below.
Captioned 'Celebrate with us all month long! ⚡️#H2H40', and with the iconic opening guitars of "Highway To Hell" playing, the animated clip features AC/DC's logo before the album cover appears and the years '1979' and '2019' flash onto the screen.
According to Topeka, Kansas rock radio station V100, AC/DC will announce the details of its 2019-2020 world tour today (July 17).
The station stated on its website: "Obviously, we're talking about the music biz here, [so] things could change. But, right now that's what we've been told."
Citing a "reliable source" that is "close with the AC/DC camp," V100 goes on to say that AC/DC's upcoming tour will include longtime singer Brian Johnson, who was forced to leave the band mid-tour in 2016 due to a dangerous level of hearing loss. "It's been rumored for months now that he's been working with the band and we've been told those rumors are true," the station writes. "Brian has been working special in-ears made for his performances so that he can continue to perform without causing any more damage to his hearing than he already has."
Back in January, TERRORIZER — which features in its ranks former MORBID ANGEL drummer Pete Sandoval — took to its Facebook page to recap the group's just-completed European tour. After praising the other bands on the trek and thanking its road crew, TERRORIZER wrote:
"We ran into Brian Johnson from AC/DC at the airport today after the flight home and we asked him about the rumors of him being on the new AC/DC album and he said 'yes' and that he is 'sick of denying it.' So that was a cool surprise ending to the tour."
In August, Brian Johnson and drummer Phil Rudd were photographed at the Warehouse Studios in Vancouver – the same location where their previous three records were made.