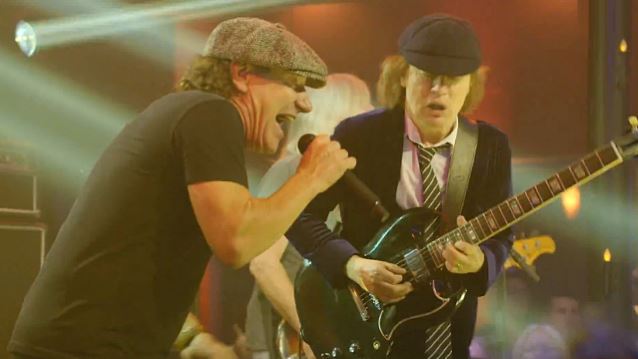 AC/DC's longtime engineer Mike Fraser has confirmed the rumors that the band is in the studio.
Asked by Tony Mantz if the rumors are true and that another AC/DC album is under construction, Mike replied:
"Umm… Well, yeah, I could say that we've been in the studio doing something. What's come of that I can't discuss yet, but uh…"
When asked if Brian Johnson is singing, he answered:
"I think so. [Laughs]"
Back in January, TERRORIZER — which features in its ranks former MORBID ANGEL drummer Pete Sandoval — took to its Facebook page to recap the group's just-completed European tour. After praising the other bands on the trek and thanking its road crew, TERRORIZER wrote: "We ran into Brian Johnson from AC/DC at the airport today after the flight home and we asked him about the rumors of him being on the new AC/DC album and he said 'yes' and that he is 'sick of denying it.' So that was a cool surprise ending to the tour."
In August, Brian Johnson and drummer Phil Rudd were photographed at the Warehouse Studios in Vancouver – the same location where their previous three records were made.