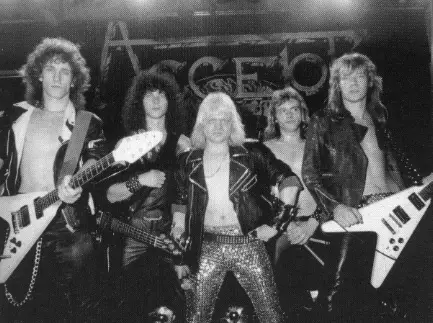 Wolf Hoffman and Udo Dirkschneider have a long and beautiful story together with Accept. As I told here they are one of my teen heroes. I wish they were still together as I also wish Tarja or Simone Simmons paid me a visit. We all know it's kind of impossible – I'm talking about Accept, not Tarja or Simone, I still have my hopes.
In one more chapter of this odd story, Wolf Hoffman told SiriusXM's "Trunk Nation" radio show what he thinks about Udo going on with his band playing only Accept's songs:
"Well, I have lots of thoughts about that, but I'm not gonna share 'em with you. I'd rather not comment on that, because that seems so much 'back and forth,' and I think I should stay away from it… You can draw your own conclusions all day long, but I'm not gonna get into it; it's just not worth it."

"I get asked [about Udo] so many times, and, man, it's been so many years — it's such an old story by now. We've moved on way past that, and we've had 10 brilliant years [with Mark Tornillo], we're making cool albums; I think we're doing fine. So I don't spend any time thinking about it."

"I'm very proud of the history we have together and all that, but I'm just not gonna get into the current "he said, she said" whatever — it's not worth it."
With all due respect, but I think this won't end here. Stay tuned for one more chapter.