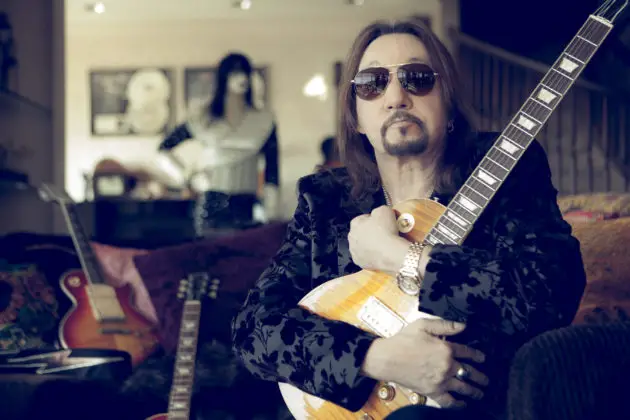 On the heels of the historic KISS Reunion Tours (spanning 400+ show from 1996 to thru 2001) Ace Frehley began laboring over the material that would culminate in the 2009 release of "Anomaly" – the highest charting Frehley solo album since his selftitled debut in 1978 (which featured the only Top 20 KISS solo hit with "New York Groove").
Frehley is also the only member to vibrantly maintain a solo career, having recently renewed with eOne Music/SPV for what will be his 9th and 10th solo album in the coming years.
As for the project at hand, as ALLMUSIC.com put it: '
'ANOMALY' surprised even longtime supporters with its forceful, confident performances and sharp songwriting."
Since then Ace Frehley went on to release the first ever Top 10 Billboard 200 debut
of any Kiss related solo album with "Space Invader" in 2014, the same year he was
inducted into the Rock and Roll Hall of Fame.
Out of print since 2010, "ANOMALY Deluxe" returns to fill a major void in the Frehley
catalog, newly remastered with 3 bonus songs, including 2 previously unreleased
tracks for KISS/Frehley collectors and completists worldwide!
Ace "The Spaceman" Frehley "Anomaly" will be back from outspace on September 8th via Steamhammer / SPV.
Read our review here.