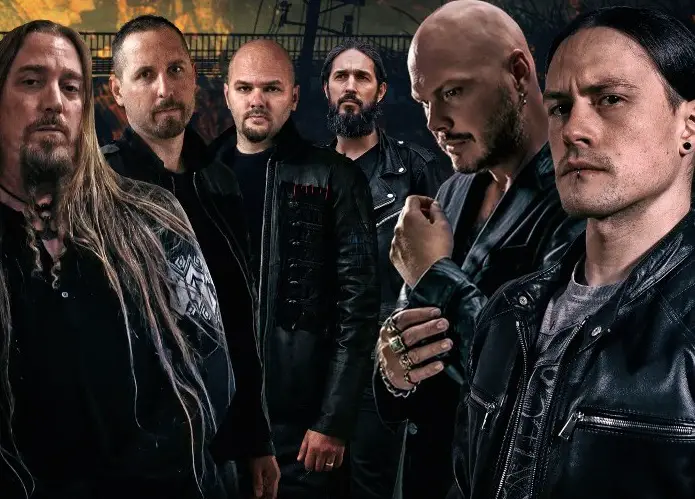 International All-Stars melodic death metal band ACT OF DENIAL have launched their fourth single "Slave", feat. ex-SOILWORK guitarist Pete Wichers! The video will premiere on March 31st, and you can check it out below.
You can stream and buy "Slave" here.
Just recently the band released the teaser video for the new single "Slave". In case you missed it, introduced by Bjorn Speed Strid, watch it here.
Bjorn stated on "Slave":
"Hi, i'm here to talk a little bit about ACT OF DENIAL's new single 'Slave'. This song really brings you back to the late 90s and early 2000s, at least that's what i feel. I was part of the scene, I released the first record with SOILWORK in 1998. and this defenetely brings me back and it has all trademarks and the bluesy break down, and that's something what we always had from back then. The chorus is very majestic and super melodic and has 2001 written all over it. Loving this song and i hope you'll enjoy it too. It's cool."
ACT OF DENIAL is featured by lead guitarist and songwriter Voi Cox (Koziak, Victim), guitarist and lyricist Luger (Benighted, Koziak), vocalist Bjorn Speed Strid (Soilwork), bassist Steve Di Giorgio (Death, Testament), drummer Krimh (Septicflesh) and keyboardist John Lönnmyr (The Night Flight Orchestra) – have signed a deal with CRUSADER RECORDS (Part of the Golden Robot Global Entertainment) which will see their debut album Negative released in 2021.
Negative Tracklisting:
1. Puzzle Heart
2. Controlled
3. Down That Line
4. Negative
5. Reflection Wall
6. In The Depths Of Destruction
7. Lost Circle
8. Your Dark Desires
9. Slave
10. Clutching At Rails Of Light