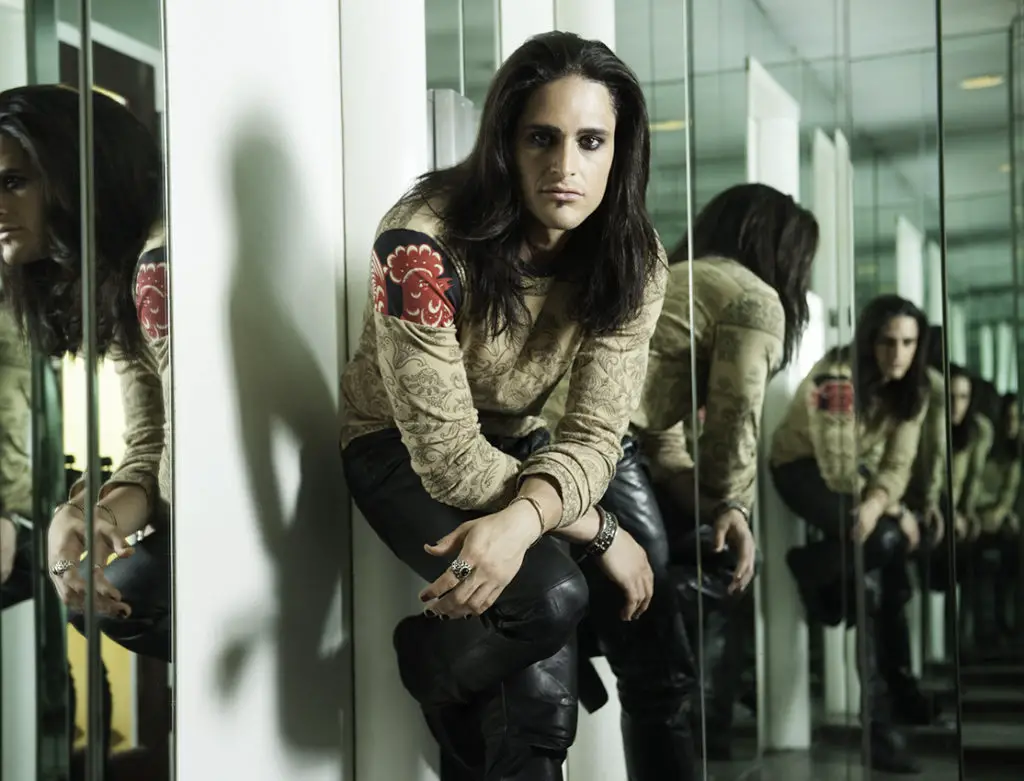 According to Gainesville.com, ADRENALINE MOB was involved in a fatal crash Friday afternoon (July 14) in Florida. ADRENALINE MOB was touring in support of its third studio album, "We The People", which was released on June 2 via Century Media.
One person was killed and six others injured Friday afternoon when a tractor-trailer veered off Interstate 75 and struck a band's RV, which had pulled off the highway with a flat tire. Marion County firefighters were dispatched at 12:24 p.m. The accident was on the southbound side near Micanopy.
At the scene, a sound man for the band, ADRENALINE MOB, said the metal group was traveling in the RV and a van that was pulling a covered trailer.
It has been confirmed that ADRENALINE MOB bassist David Zablidowsky was the one fatality. Former ADRENALINE MOB bassist Jon Moyer has posted the following message:
"This talented, humble, sweet soul left us today way too soon. If you saw him perform you were lucky. If you knew him you were blessed. RIP David Z. You were a beast on stage and it was my pleasure to have shared it with you on your last days. Going to miss you brother."
David Z was also a member of the Trans-Siberian Orchestra. Long time friend and bandmate Chris Caffery posetd on Facebook with the folllowing message:
"I want to thank everyone for their thoughts and prayers during this difficult time.  When I'm able to digest this enough to put it in words I will pay my respects to my little brother David here. For now my thoughts and prayers are with his mother and brothers and those closest to him. Also with Russell and Mike Orlando and everyone involved in that terrible accident yesterday. Again, I appreciate your kind words. I see the words 'Sorry for your loss.' This wasn't my loss…the world lost someone pretty special."
Following are several more messages in tribute to David Z. from the rock and metal community:
GOD BLESS DAVID "Z" ZABLIDOWSKY – Condolences & Prayers of STRENGTH & LIGHT To His FAMILY & Our ADRENALINE MOB BROTHERS – tBLSt SDMF pic.twitter.com/ghxrYjiPxW

— Zakk Wylde (@ZakkWyldeBLS) July 15, 2017
4:30am here in Germany & I still can't process this…@zo2david was such a sweet soul & great talent. I'm heartbroken 😥 #RIPDavidZ pic.twitter.com/OmrbCixINI

— Mike Portnoy 🤘 (@MikePortnoy) July 15, 2017