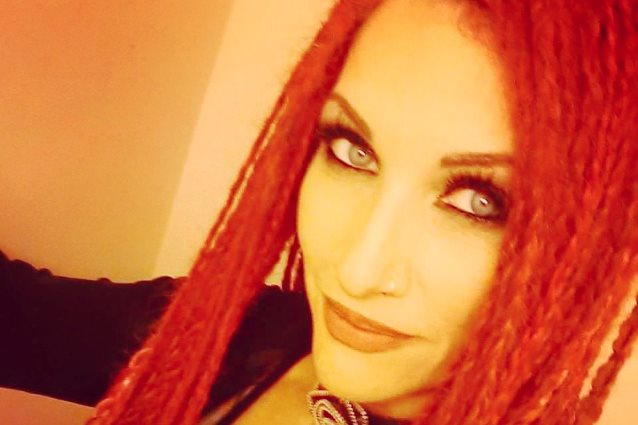 ADRENALINE MOB's tour manager Jane Train passed away yesterday, a little over a month after she suffered "catastrophic injuries" in a crash that killed the band's bassist.
The Citizens' Voice reports that Jane's mother Lucille Joyner stated: "August 23, 2017 Janet chose to be with Jesus."
As previously reported, Jane suffered severe injuries during the accident that left over 62% of her body covered with second- and third-degree burns. She was 48 years old.
The 48-year-old's attorney, Ed Ciarimboli, said she was in "pretty bad shape" Monday at the University of Florida Health Shands Burn Center in Gainesville, Florida five weeks after ADRENALINE MOB's RV was struck by a tractor-trailer near Micanopy, Florida. The accident occurred when the tractor-trailer — dispatched by Largo, Florida company Twiss Transport Inc., veered off Interstate 75, crossed at least one full traffic lane before leaving the road, splitting the RV in half and causing it to become engulfed in flames.
Ciarimboli and attorney Greg Fellerman expect to file a lawsuit against the trucking company in connection with the incident this week. Officials are awaiting the release of the tractor-trailer driver's toxicology report, Ciarimboli said.