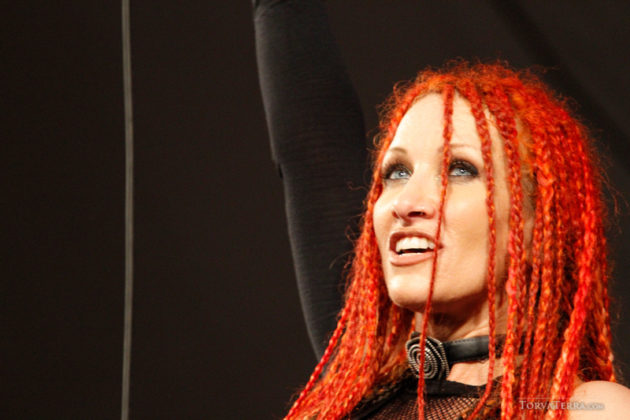 According to Standard Speaker, ADRENALINE MOB's tour manager, Jane Train, is hospitalized in Gainesville, Florida with severe burns, six days after a crash that killed the band's bassist David Z and injured several others.
Fusaro wrote on her GoFundMe page that Train has second- and third-degree burns on over 62 percent of her body "and was placed on a ventilator because she inhaled so much smoke."
"Jane is one of the people that would help someone in a heartbeat if needed and now it's our turn," Fusaro wrote. "Jane has a very, very long road to recovery ahead of her and she is not out of the woods by a long shot, but I have known her for a long time and one thing that I can say is that she is a fighter."
Jane Train, sang in the popular '80s cover band M80, and was traveling with the band as their tour manager before the crash.
ADRENALINE MOB was touring in support of its third studio album, "We The People", which was released on June 2 via Century Media. One person was killed and six others injured Friday afternoon when a tractor-trailer veered off Interstate 75 and struck a band's RV. It has been recently confirmed that ADRENALINE MOB bassist David Zablidowsky was the one fatality.
The RV was pulled over on the side of the interstate along with another vehicle traveling with it, when the truck collided with both vehicles on the shoulder and the RV caught fire.
The members of ADRENALINE MOB who survived the bus accident that took bassist David Z's life – vocalist Russell Allen, guitarist Mike Orlando and drummer Jordan Cannata – issued their first public statements following the fatal crash. More about the statements can be seen here.