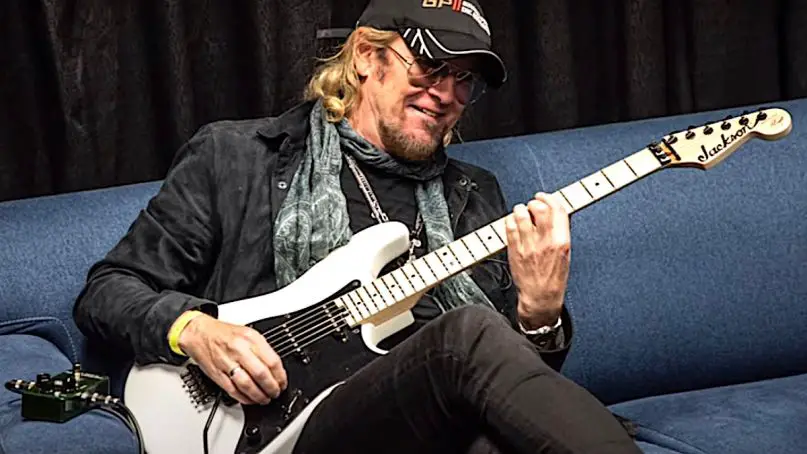 In a new interview with Cryptic Rock, IRON MAIDEN guitarist Adrian Smith looked back on quitting the band in 1990 and ultimately returning in 1999.
"I'm actually in a unique position because I left IRON MAIDEN for nine years and then rejoined," Smith said. "When I was in the band the first time I was still a kid, really. I had no experience outside of being in a band to sort-of compare anything with; I used to get very introspective and I was in my own little world.
"Having left the band, getting married, having kids, running a house, and being out in the real world, gives you a different perspective," he continued. "Having a second chance to join the band again has been amazing. I've probably enjoyed it more the second time around, so I have been lucky in that respect.
"I think I have been able to go back and do things a better way the second time around. I have enjoyed it more just from the benefit of having the time off and gaining a better perspective on it."
In October 2020, IRON MAIDEN have shared a video message from frontman Bruce Dickinson in which he discusses how he and his bandmates have been handling coronavirus pandemic and their plans for the coming months.
"We've all had a bit of a torrid time — everybody in the whole world, MAIDEN included. We wanna be out on tour," Bruce said.
"A lot of things haven't happened this year, that's blindingly obvious, and it's very, very frustrating. However, we do have plans. In the meantime, what are we doing? Well, we're doing bits of writing. I'm talking to Steve [Harris, IRON MAIDEN bassist]. We've been working together a little bit in the studio. On what, I can't tell you, 'cause they'd have to kill me.
"All our crew are all on board with us," he added. "Obviously, after the cancelation of the shows and rescheduling of the shows this year, all of our lives were canceled. The killer crew is still on board for when we resume normal service next year, whenever that is.
"In the meantime, we're all still here, we're all still gagging and raring to go. We are not going away. We are solid, and there's gonna be some great stuff happening in the near future."