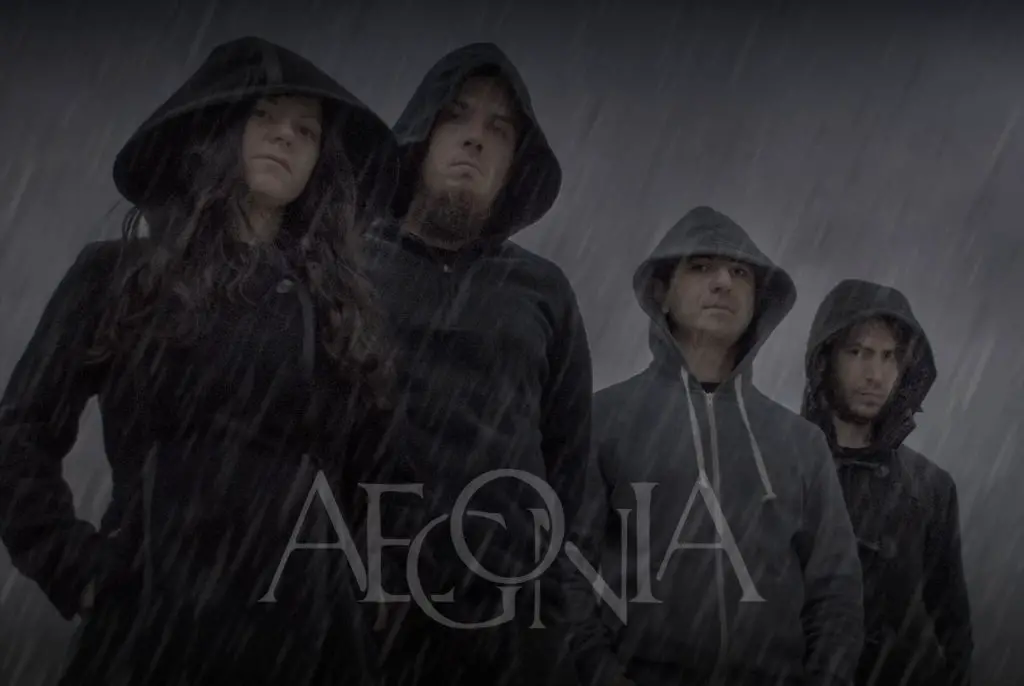 AEGONIA are an atmospheric gothic metal band from Sofia, Bulgaria, formed by Elitsa Stoyanova and Nikolay Nikolov in 2011. The band describes their music as fantasy metal with folklore influence. Magical acoustic guitars, violin and ethereal female vocals are followed by brutal metal guitars and male growling. The rich Bulgarian folklore has its place in AEGONIA's music with kaval (traditional Bulgarian flute), percussions and bagpipe. The debut album of the band, called "The Forgotten Song" (released april 2019), follows the story of the fantasy novel of the same name written by the front singer of the band with the pseudonym Nea Stand. Аnother release, which has a slightly different sound, is the single "The Maid And The Mountain." It is an original song which is specially written to sound as a traditional Bulgarian song from the region of Rhodopa Mountain arranged for a metal band. It also has a beautiful video clip.
The band performed alongside bands like The Foreshadowing, Antimatter and Charm Designer.
Band members
Nikolay Nikolov – vocals, guitar, kaval (traditional Bulgarian flute)
Elitsa Stoyanova – vocals, violin
Atanas Georgiev – bass
Ivan Kolev – drums (since 2018)
Former Band Members
Rosen Paskulov – drums (till 2018; "The Forgotten Song," "The Maid And The Mountain")
Recently the band released their debut album "The Forgotten Song." Meanwhile they are preparing the video of the second song of the folklore project "Samodiva" – first song is "The Maid And The Mountain." Another work is their collaboration with Teodora Stoyanova and Dobrin Stoyanov from "Freija" project who are participating in a new version of AEGONIA's song "Of Love And Hate."
Read our review here.