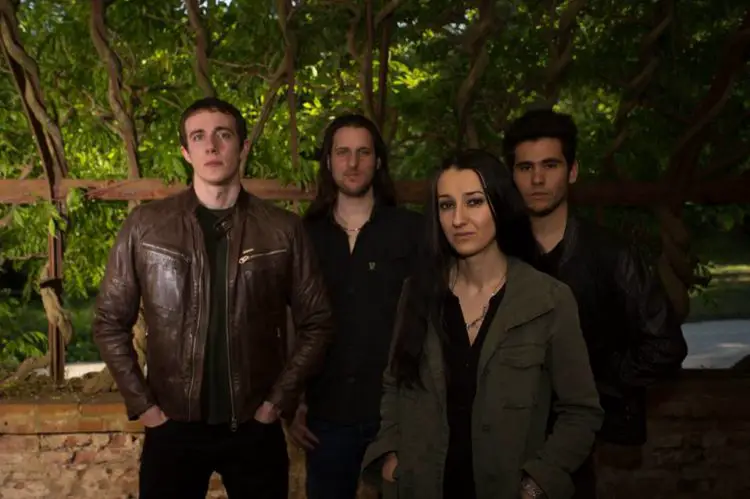 French Symphonic Melodic Death metallers AEPHANEMER have revealed the cover artwork of their third full length, A Dream of Wilderness. The album will be released via Napalm Records on November 19th, 2021.
A Dream of Wilderness track listing:
01. Land of Hope
02. Antigone
03. Of Volition
04. Le Radeau de La Méduse
05. Roots and Leaves
06. Vague à l'âme
07. Strider
08. Panta Rhei
09. A Dream of Wilderness
10. Old French Song (Bonus Track – Pyotr Ilyich Tchaikovsky cover)
11. Le Radeau de La Méduse (Bonus Track – French version)
Integrating elements of melodic death metal and classical symphonies, the southern French band AEPHANEMER have developed a sound that could likely influence a whole new generation of metal. After bursting onto the scene in 2014, the four-piece quickly began growing a loyal fanbase – ultimately laying the foundations of the symphonic melodic death metal genre. Due in part to their deft musicality, impressive live performances (including at festivals like Wacken Open Air) and fresh, modern sound, the band quickly gained the attention of leading rock and metal label Napalm Records, who re-released AEPHANEMER's sophomore album, Prokopton, in October 2019. On the verge to release their third album, A Dream of Wilderness, mixed by Dan Swanö and mastered by Mika Jussila from the prestigious Finnvox Studios, AEPHANEMER intends to establish themselves as one of the leaders of symphonic melodic death metal.