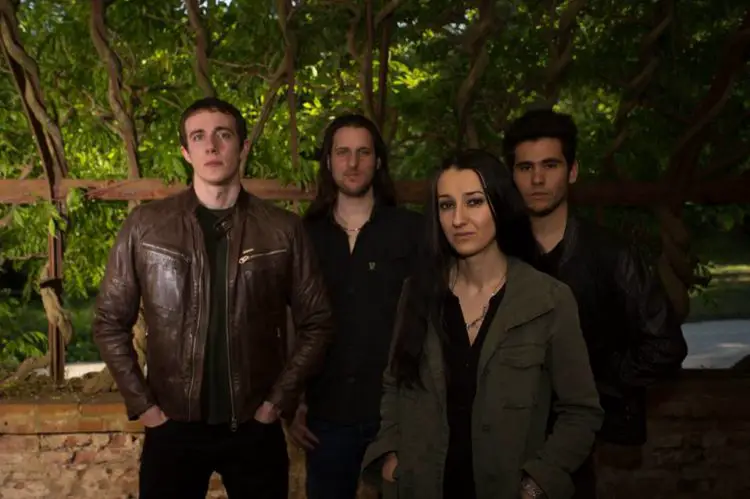 French Melodic Death metallers AEPHANEMER have revealed the cover artwork of their second full length, 'Prokopton'. The album will be released via Primeval Records on March 22nd, 2019.

On this occasion, Niklas Sundin (DARK TRANQUILLITY) took care of the album design while Dan Swanö (UNISOUND AB) and Mika Jussila (FINNVOX STUDIOS) handled the audio production.
Prokopton tracklist:
01. Prokopton
02. The Sovereign
03. Dissonance Within
04. Snowblind
05. At Eternity's Gate
06. Back Again
07. Bloodline
08. If I Should Die
Founded in 2014, AEPHANEMER broke into the Metal scene with their debut EP 'Know Thyself', followed by their first album 'Memento Mori' in 2016 and their single 'Path of the Wolf' in 2017.

Integrating musical elements from scandinavian Melodic Death Metal, slavic traditional music and classical symphonies, AEPHANEMER brought some freshness to the modern metal scene and  generated significant expectation from their quickly growing fanbase.

After two years of songwriting and live performance, including a show at Wacken Open Air 2018, AEPHANEMER is ready to release its sophomore album Prokopton on March 22nd, 2019.