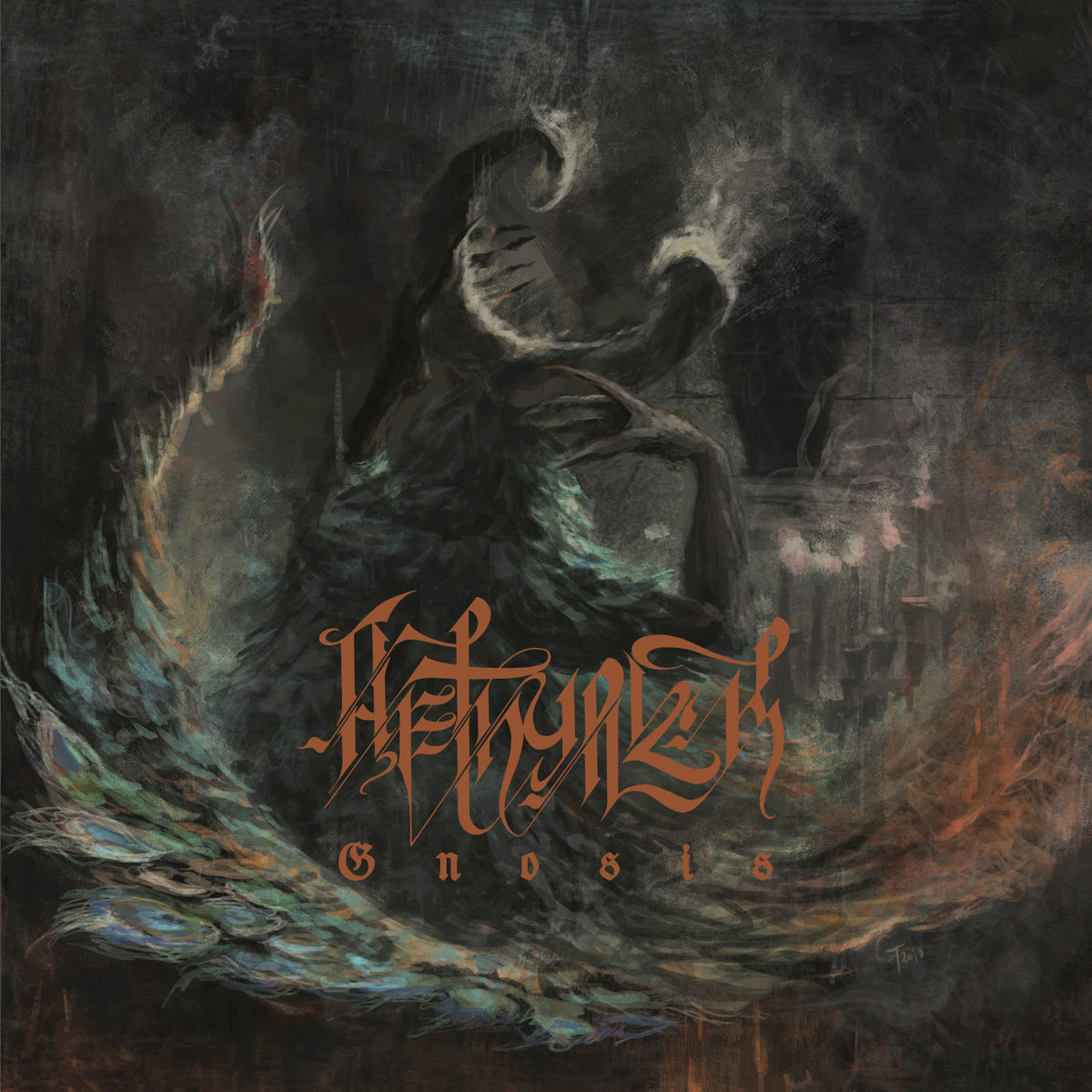 Whenever I dive into any sort of black metal, it's the slightest bit of diversity in the overall sound that can really make or break the album in an instant. It's unoften that I can sit down and enjoy something that's just raw with no substance outside that one characteristic or modern without trying anything new. It's also paramount that the band in question do everything in their power to prove to the listener practically right out of the gate that they can deliver where many others would lag behind and become stale. Just looking at the cover art for this album, I had a good feeling about what Aethyrick had crafted for this work, and it becomes really clear really quickly that they deliver us the goods in absolute spades.

Virtually everything that could've been done to make "Gnosis" an eclectic record that always keeps the listener guessing as to just what exactly is coming next was done throughout its run, and to say it was done with masterful precision and undeniable craftsmanship would be to insult the treat that Aethyrick has carefully crafted here. They truly went out of their way to cover the vast majority of what black metal can bring to the table, and it's brought forth with staggering quality! All throughout "Gnosis" we're treated to offerings of influences from everything from classic black metal riffage to hauntingly beautiful atmospheres to a much more refined sound that we've come to expect out of modern acts with clean production and a great sense of direction in every song. Add many layers of irrefutable talent on top of that and this record becomes something that Aethyrick should be immensely proud of by the second track already. It stands leagues above what many other black metal acts of this sort strive to be, and it's nigh on infectious to boot as if "Gnosis" wasn't awesome enough already!

This is one of those great examples of a really well done, really well-rounded album that shows us just how diverse and awesome a slab of black metal can be if it's in the right hands, and there's no doubt that the hands of Aethyrick are by far more than capable of the job. Whether you want something unrelenting or a piece that can convey so much in seemingly so little time, then there's absolutely nothing that you can do wrong by investigating the dark grandeur that is "Gnosis".
Listen to "Gnosis" on Bandcamp here or via YouTube below.
Track Listing:
1. Will Embodied
2. Oneiric Portals
3. Stellar Flesh
4. Your Mysteries
5. Blood Acre
6. Anointed Bones
7. Golden Suffering