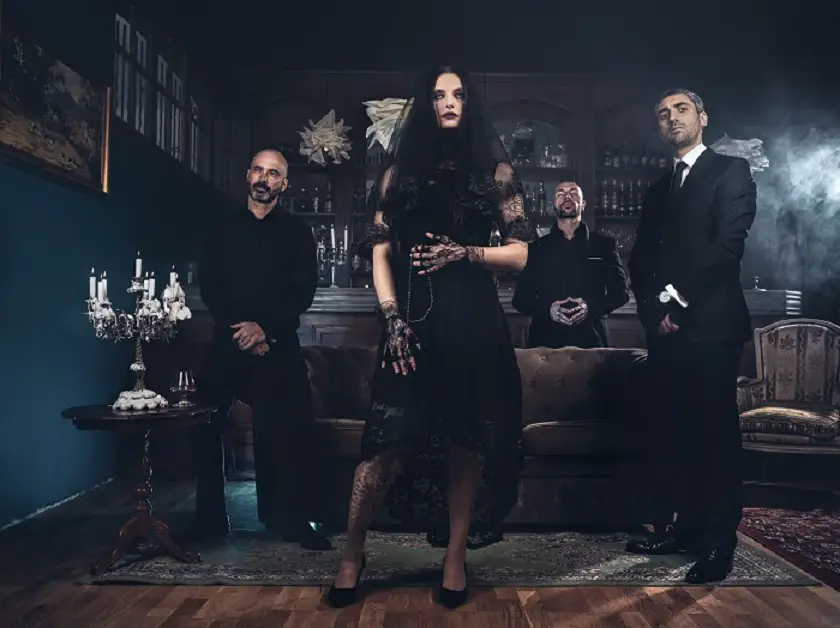 French death metal band AKIAVEL are pleased to announce that they will be playing three French festivals later this year. All dates will be in support of their critically acclaimed new album Væ Victis which has shattered previous sales records set by the band. Check out the dates below.
AKIAVEL FESTIVAL DATES:
Sept 4 2021: Furios Fest
Vigière gymnasium
1 Rue de l'Égalité
Saint-flour, France
Oct 16 2021: Jut'N'Fest
138 Rue des Primevères
Saint-just, France
Nov 13 2021: New Blood Fest
Culoz, France
Væ Victis is a concept album that explores the darkest and most depraved spaces of the human psyche. Further evolving their sound, AKIAVEL takes a radical approach to their musical assault, consuming the listener with dizzying maelstroms of chaos. Væ Victis embodies the word "death," putting forth an intrusive battery of blistering guitars, pummeling drums, and scathing vocals that culminates in one of the most robust death metal records the genre has seen yet.
The band comments: "We are excited to unveil our new album to our fans and we appreciate any times we get to connect with them."
Væ Victis Tracklisting:
1. Frozen Beauties
2. Bind Torture Kill
3. Zombie
4. Needles From Hell
5. Comrade
6. Medium
7. The Lady Of Death
8. Pentagram Tattoo
9. Mommy I'm Capable
10: Matrimonial Advertisements
Bonus: Burn