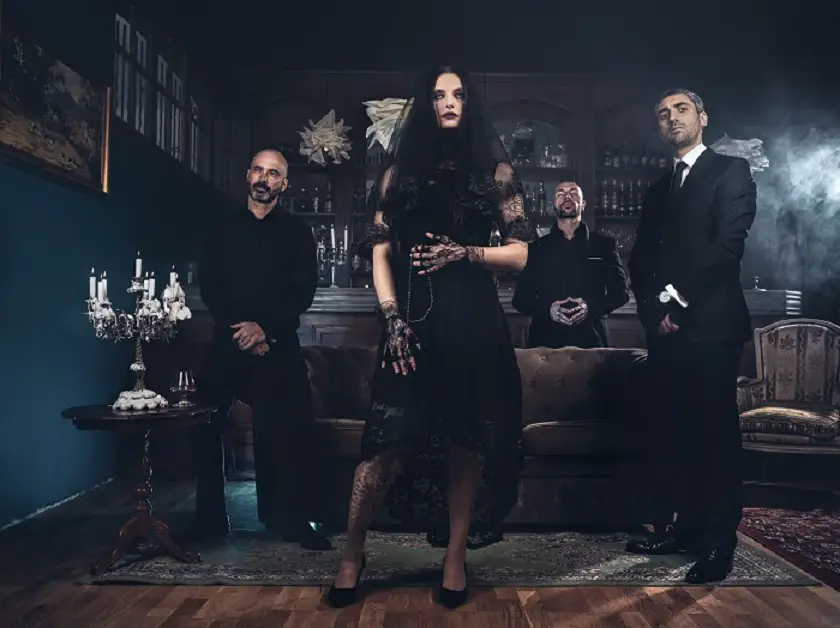 French death metal up-and-comers AKIAVEL will be hosting a two-hour radio special via Gimme Metal on Monday May 10th at 11am EST/5pm CET to celebrate the release of their new full-length album, Væ Victis which was released April 23rd. In addition to curating a unique playlist of each member's favorite songs, the band will also be present in the chat for a live Q&A! As always, it is FREE to listen and you can sign up HERE.
The band comments: "We appreciate any opportunity we have to connect with our fans. Each of us chose songs that hold special places in our hearts and have influenced us in different ways throughout our careers. Since each of us has a different musical background, this show will have a lot of variety! We are looking forward to chatting with everyone who joins us!"
Væ Victis is a concept album that explores the darkest and most depraved spaces of the human psyche. Further evolving their sound, AKIAVEL takes a radical approach to their musical assault, consuming the listener with dizzying maelstroms of chaos. Væ Victis embodies the word "death," putting forth an intrusive battery of blistering guitars, pummeling drums, and scathing vocals that culminates in one of the most robust death metal records the genre has seen yet.
The band comments: "We are excited to unveil our new album to our fans and we appreciate any times we get to connect with them."
Væ Victis Tracklisting:
1. Frozen Beauties
2. Bind Torture Kill
3. Zombie
4. Needles From Hell
5. Comrade
6. Medium
7. The Lady Of Death
8. Pentagram Tattoo
9. Mommy I'm Capable
10: Matrimonial Advertisements
Bonus: Burn