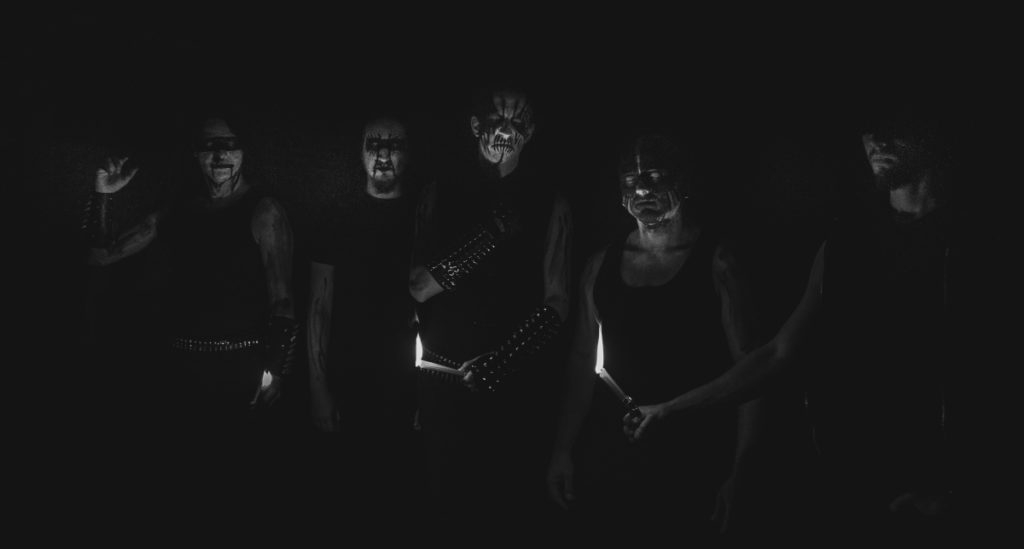 The black metallers from AKRAL NECROSIS will release their third studio album, on September 25, 2020, with a live show in Quantic Club, Bucharest. The Greater Absence is the outcome of over 3 years' work and its total length is over an hour, which makes it the longest album produced by the band from Bucharest. The concept develops a narrative thread that follows the actions of a character obsessed with the occult and who discovers that a superficial approach towards the unknown can have unexpected consequences.
The Greater Absence will be released through Loud Rage Music with the following track listing:
Silent Altar
Oldd Mirror
Intonation
In Nightmare Shades
Man in the Cauldron (album version)
Third Curse
Revamping the Inside
Plaguebound
I See the Bright Lights
Damnatio Memoriae
The artwork of the album The Greater Absence was created by Constantin Bodescu, and it perfectly captures the atmosphere of the material. The booklet also received a special approach from the artist as most inquisitive listeners will discover a series of enigmas between its pages.
On an atypical note, the band has a special guest on The Greater Absence. David Topala, one of the most interesting young poets in Romania, is present on the material with an unpublished poem that is reproduced in fragments on three of the album's tracks.