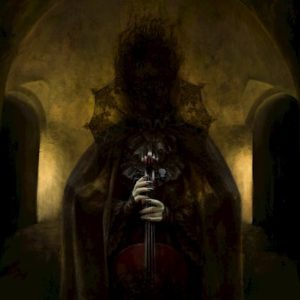 Most humans will tell you they like classical music. Most metalheads will tell you they like metal. So, why don't we combine the two? That's what bands such as Alchemy Chamber hope to do with a unique style of neo-classical metal, a subgenre that mixes metal with classical influences.
Alchemy Chamber formed in 2012 out of Vancouver, British Columbia, Canada and have finally orchestrated enough material to record their debut album. Opus I: Subtle Movements From Within, or Opus I for short, is a musical journey with an ambiguous tone.
At first glance, listeners will notice that the song titles are just as mysterious as the album cover. That's because every song is named after its placing in the album, (i.e. track 6 is "No. 6"). Each song on the record contains dramatic overtones that flow well together. They flow so well that it might have been a good idea to combine every song and just make it a 34-minute song.
Highlights on Opus I include "No. 5", "No. 8", and "No. 10." It's somewhat difficult to differentiate the material here but any of these songs will be a hit for those with a fancy for neo-classical metal. Anna Kuchkova and Kevin Arland do a great job on the cello and saxophone, respectively, two instruments usually absent from metal albums. The members who play typical metal instruments, bass, drums, and guitar, are pretty talented too.
Opus I: Subtle Movements From Within was independently released on October 5, 2018.
Tracklisting:
No. 1
No. 2
No. 3
No. 4
No. 5
No. 6
No. 7
No. 8
No. 9
No. 10
[bandcamp width=100% height=120 album=3390189731 size=large bgcol=ffffff linkcol=0687f5 tracklist=false artwork=small]