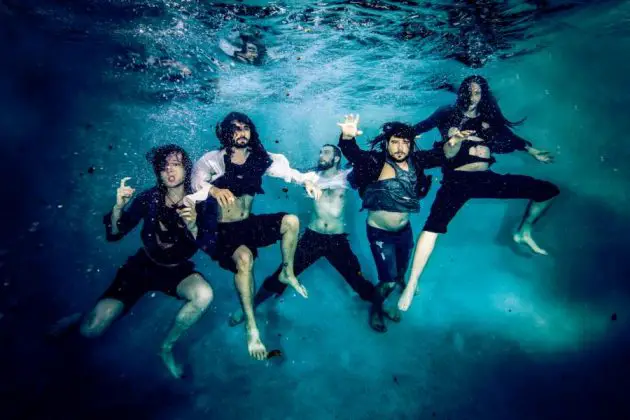 With their brand new album "No Grave But The Sea", out now on Napalm Records, heavy metal pirates ALESTORM have hit several official album charts!
This unstoppable party machine where the rum flows freely and who once defined their own music as "Stupid songs about getting drunk and stealing treasure", has now reached their highest chart positions to date and prove, that they belong to the TOP of the most acclaimed and finest heavy metal bands the worldwide scene has to offer.
The band states:
"For an awful band like Alestorm, that's incredibly impressive, and it's higher than anything we've ever achieved before! Thank you to everyone who bought an album and made this possible!"
And they promise: "Oh yeah, the coolest thing about this is, we charted higher than the new Shakira album, and she's an international pop sensation! Does this mean we'll be doing the theme tune for the next FIFA World Cup? Maybe. Does this mean we'll dress in leather bikinis and record a cover of "Whenever, Wherever"? Definitely."
With "No Grave But The Sea", ALESTORM's epic modern symphonic folk metal anthems with endless hooks will be stuck in your head until the heat death of the universe, so put on your eyepatch and get ready for the perfect soundtrack to the most epic battle of your life!
The new album is out now on Napalm Records, you can purchase your copy here.
Check out ALESTORM's Warped Tour Dates here.