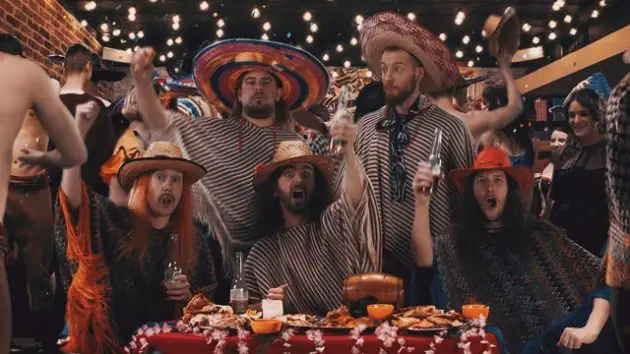 Heavy metal pirates ALESTORM are having the best giveaway ever! Band is giving away year's supply of HAM to five lucky fans!
All you have to do is visit this link and watch the music video for their new song "Mexico", and you're enter to win 12 cans of ham. Unfortunately, the giveaway is only available for USA residents.
Here's the statement from the band:
"Seriously. This is not a drill. This is actually real. We've finally done it. This is your chance to WIN a year's supply of HAM! Assuming of course, you only eat 12 cans of ham in a year. And you live in the USA.
"All you have to do, is go to this link, and watch the video for our new song "Mexico" to be entered into a sweepstake to win the competition. And then exactly 5 lucky contestants will get a delivery of 12 cans of ham from Amazon! OH WOW!
"ONLY OPEN TO RESIDENTS OF THE UNITED STATES OF AMERICA. Sorry other people!
WIN!
HAM!
NOW!"