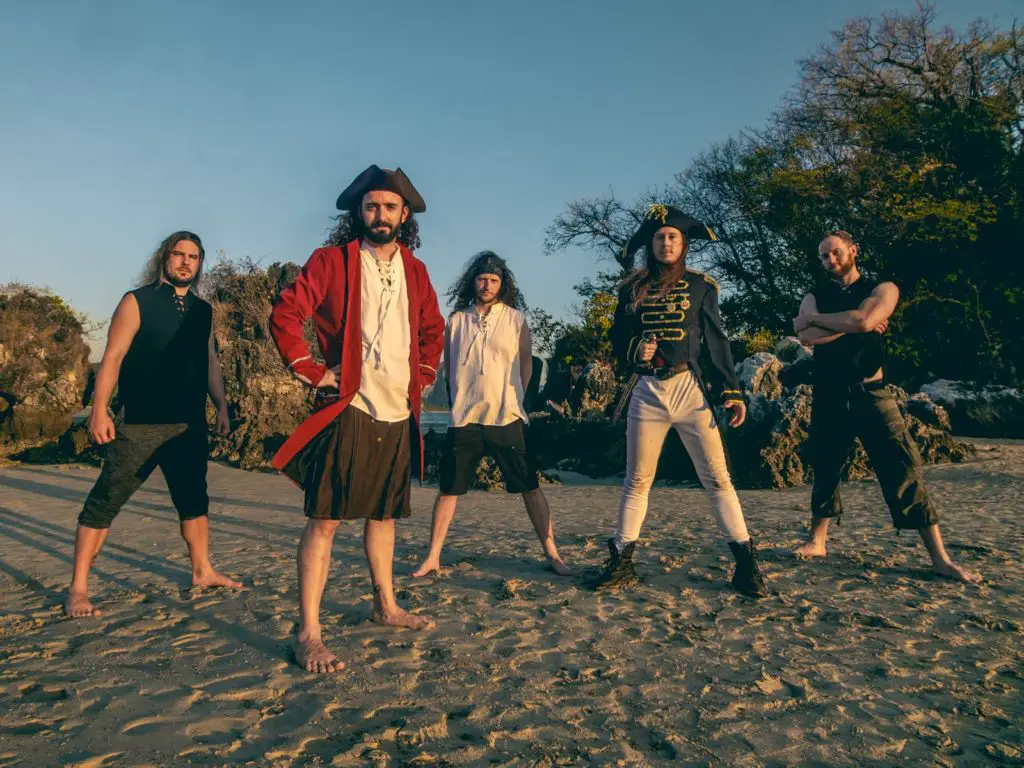 All aboard! The notorious Pirate Kings ALESTORM, are taking you on a wild, wet ride across the seven seas with their new live album/DVD/BluRay, Live in Tilburg, out May 28th, 2021 via Napalm Records! Now, the wild bunch releases another song off the Live-DVD from their tremendous show in Tilburg, Netherlands!
ALESTORM makes the instructions for Tilburg's live crowd very clear: "Drink"! This fist-pumping fan-favorite is a heavy metal powerhouse and the bands most successful single of all time. 36 million views on YouTube and 30 million clicks on Spotify make this song standout – and the new version comes with a very authentic live production!
Check out the world's favorite Pirate Metal Drinking Crew live video of "Drink" in Tilburg below!
If you missed it, check out the previously released live video for "Keelhauled" here.
The band comments: "Do you miss live shows? We miss live shows. Hopefully before long we'll be throwing inflatable ducks at you again. Until then, remember to pre-order our "Live in Tilburg" DVD/Blu-ray/Eggplant, coming out on May 28th! THAT'S THIS MONTH OH WOW!"
The live album will be available on yellow double-LP with a slipmat and a patch, as well as on mint colored and golden colored vinyl. The special edition of Live in Tilburg comes in a wooden box, along with a CD+DVD, a mediabook and a 7-inch vinyl  featuring two new acoustic ALESTORM cover songs! Live in Tilburg's immersive experience is the true definition of what ALESTORM is all about – an endless fountain of foot-stomping, riff-busting, piratical singalong fun. A must-have for all the filthy landlubbers out there!
Live in Tilburg Tracklisting:
1. Intro
2. Keelhauled
3. Alestorm
4. Magnetic North
5. Mexico
6. Over the Seas
7. The Sunk'n Norwegian
8. No Grave But The Sea
9. Nancy the Tavern Wench
10. Rumpelkombo
11. 1741 (The Battle of Cartagena)
12. Drunken Sailor
13. Hangover
14. Pegleg Potion
15. Bar ünd Imbiss
16. Captain Morgan`s Revenge
17. Shipwrecked
18. Drink
19. Wolves of the Sea
20. F*cked with an Anchor