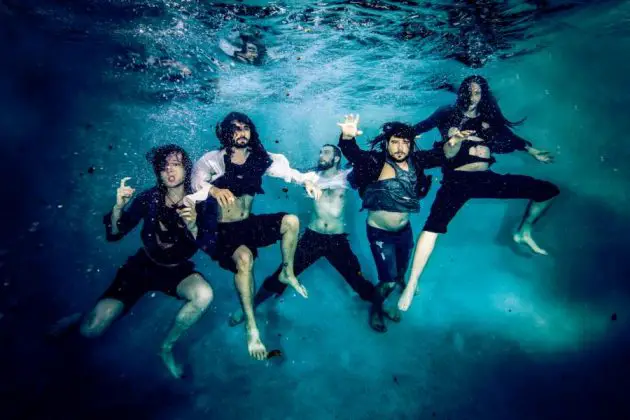 The one and only heavy metal pirates of ALESTORM are back, and they've brought with them their 5th full length album "No Grave But The Sea", which is set to be released on May 26th via Napalm Records.
The metal pirates have now unleashed a first and official video from their upcoming album "No Grave But The Sea", and could not have chosen a better song title to celebrate a pirate's life and tunes than after the band name "Alestorm". You can watch the video below.
Chris Bowes says:
"Oh wow! It's a new video! I hope you enjoy watching it as much as we enjoyed filming it. It features all the classic elements that people have come to associate with Alestorm: beating up little people, explosions, and the Serbian countryside. The song is pretty good too."
"A pirate's life is simple: We drink, steal and kill!" Damn right. And no other band in the galaxy creates such epic modern symphonic folk metal anthems with endless hooks that will be stuck in your head until the heat death of the universe. Or in ALESTORM's own words…"Stupid songs about getting drunk and stealing treasure". Twisted together with blistering harmonized guitar & keyboard solos, thunderous power metal majesty, and unrelenting modern metal riffing, "No Grave But The Sea" is nothing less than the perfect soundtrack to the most epic battle of your life.
"No Grave But The Sea" Tracklist:
1. No Grave But The Sea
2. Mexico
3. To the End of the World
4. Alestorm
5. Bar und Imbiss
6. Fucked with an Anchor
7. Pegleg Potion
8. Man the Pumps
9. Rage of the Pentahook
10. Treasure Island