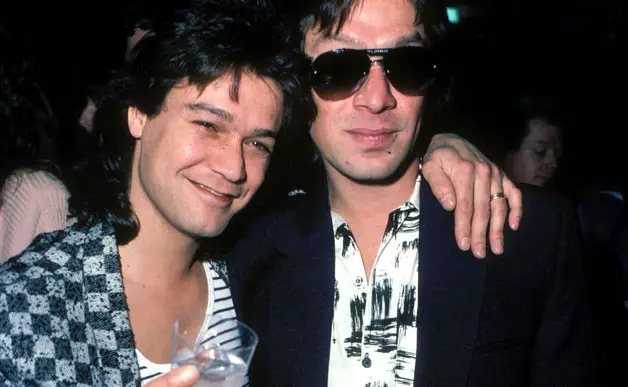 VAN HALEN drummer Alex Van Halen turned 68 on Saturday, May 8. This was Alex's first birthday since the death of his brother, legendary VAN HALEN guitarist Eddie Van Halen.
Alex commemorated the occasion by sharing the following statement: "First birthday without you, Ed. The view from my drum set will never be the same. VH forever!"
Eddie died on October 6 at Providence Saint John's Health Center in Santa Monica, California. Guitarist died from complications due to cancer, his son confirmed.
Eddie and Alex formed VAN HALEN in 1974 in Pasadena, California, with David Lee Roth on lead vocals and Michael Anthony on bass. Credited with "restoring hard rock to the forefront of the music scene," VAN HALEN was known for its energetic live shows and for the virtuosic talent of its prodigy lead-guitarist, Eddie Van Halen. The band was inducted into the Rock and Roll Hall of Fame in 2007.