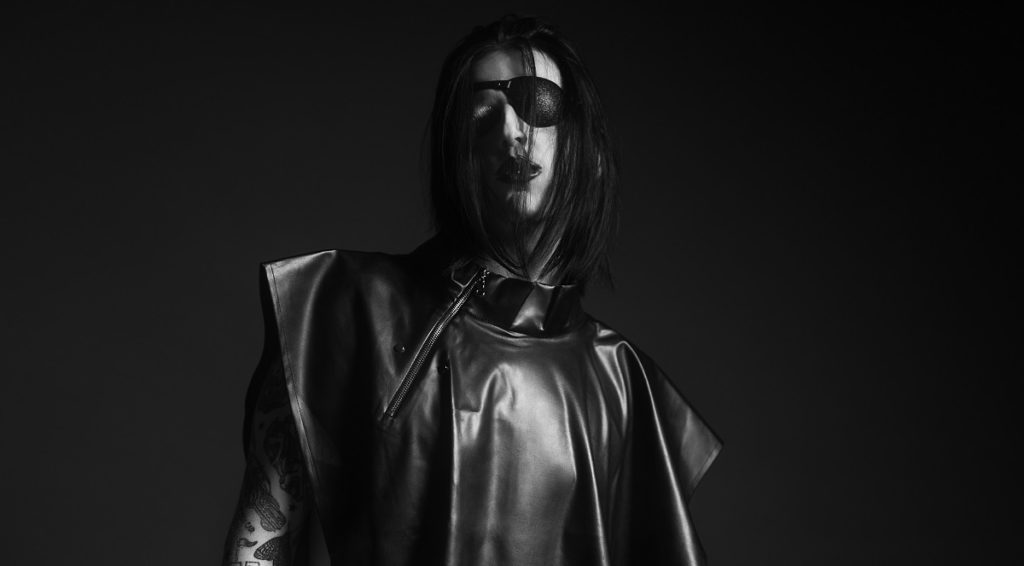 Multi-expressionist artist Alexander Blackstar just dropped a new track and video, "Noir Presage." His music and aesthetic are a legacy of American shock rockers like Alice Cooper, Marilyn Manson, Rob Zombie, Ozzy Osbourne, and Jim Morrison. As a descendant of several generations of painters, Blackstar attaches a lot of importance to the connection between words and visuals in his art.
"The music video was shot in an extended reality studio," Blackstar says. "There was no green screen used, and all the sets appeared as you see it in the video to make the experience more immersive. I wanted to use this new technology to innovate in the way we're making visuals, so I can open the rock industry to a whole new world of possibilities."
For Blackstar, the visuals are as important as the music, and the focus is on the style. He worked with independent fashion designers to craft the clothing and jewelry in the video.
"The rings were made from silver, based on the shape of a raven's skull and the claws of a panther; the haute-couture coat worn during the blue forest scene was inspired by Japanese and European fashion," he explains.
In terms of lyrical things, the song serves as a release of anger against those who underestimate or misconstrue Blackstar.
"Emotionally, this song is like a poetic black letter to everyone who has considered me for something or someone that I'm not," he says. "People like to shape you to serve their own interests, which in the long term is preventing you of becoming who you truly are. I'm not the kind of person who instantly responds to this negative behavior. I like to take my time, think, and elaborate on a vengeful strategy to take back my due, a little bit like Hamlet in the eponymous play of Shakespeare. Of course, the outcome is always deadly …"