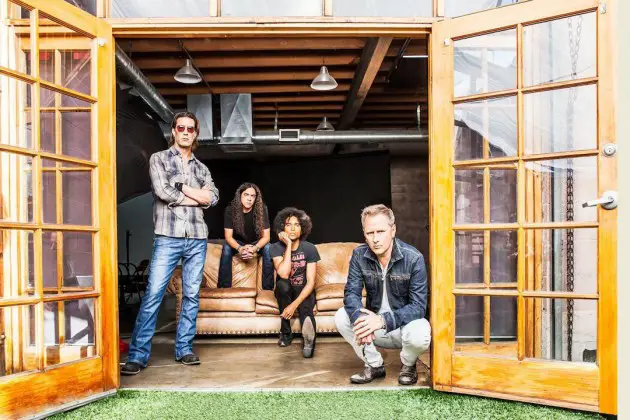 ALICE IN CHAINS will be joining GUNS N' ROSES for two sold out nights in Las Vegas on April 8th and 9th.
GUNS N' ROSES reunion is only taking over Coachella, Las Vegas and Mexico City for a total of six performances.
ALICE IN CHAINS' latest album, The Devil Put Dinosaurs Here, was released on May 28, 2013 and it's the band's second album with William DuVall on vocals. The making of The Devil Put Dinosaurs Here lasted for more than a year and the release of the album was delayed numerous times. The band entered the studio in July 2011 to start work on their fifth album. During the writing and recording sessions, guitarist Jerry Cantrell underwent shoulder surgery, which resulted in the delay of the album. The recording sessions of The Devil Put Dinosaurs Here were completed in December 2012.