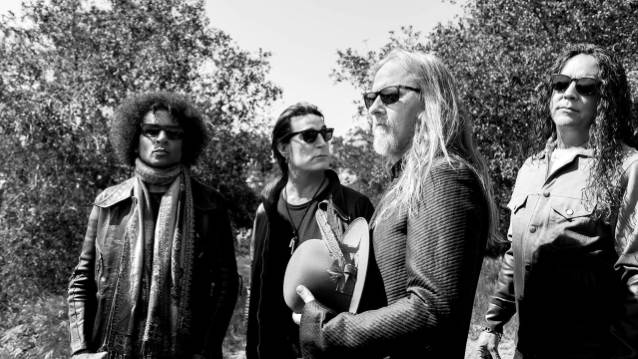 ALICE IN CHAINS has released the official lyric video for the title track of its latest album, Rainier Fog.
Guitarist/singer Jerry Cantrell told Rolling Stone that the tune is a tribute to the Seattle music scene that launched his band, SOUNDGARDEN, NIRVANA, PEARL JAM and others. He explained: "This song is a little homage to all of that: where we come from, who we are, all of the triumphs, all of the tragedies, lives lived."
Speaking about the deaths of Seattle musicians like Kurt Cobain, ALICE IN CHAINS singer Layne Staley and, more recently, Chris Cornell, Cantrell said:
"It's a small town and we all knew each other… It gets really difficult to be the guy that has to talk about your dead friends all the time."
He added: "After 15 years of talking about my friends dying, you just really want to focus on life and moving forward because that's really all I can control. I miss the hell out of all of them."
Over the course of their remarkable career, ALICE IN CHAINS have garnered multiple Grammy nominations, sold more than 30 million albums worldwide and amassed a diehard international fanbase whose members number in the millions. They remain one of the most successful and influential American rock bands of all time.