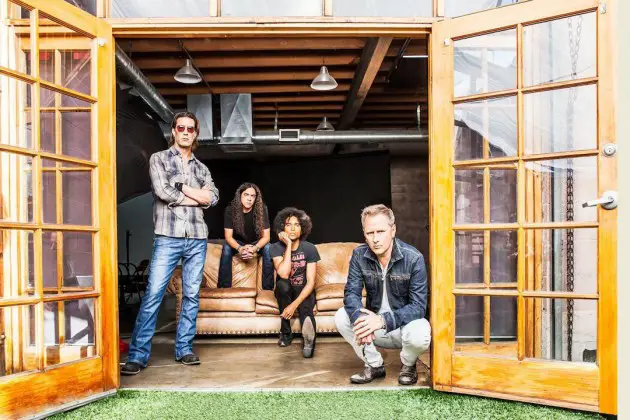 ALICE IN CHAINS drummer Sean Kinney talked about the songs the band simply couldn't remove from their live setlist, telling 99.7 The Blitz (as transcribed by Ultimate-Guitar.com):
"There's a song about a guy with a box ['Man in the Box']. That song was like really popular, that was the most popular one when we started out before there was 'grunge.' We wouldn't play that song back then because we got sick of playing it, and people would be mad about it.
"But as you've matured, you realize that all these songs… Even though you played them a million times – when you have a limited amount of time, a lot of these people – to a lot of them it's the last time they'll ever see you. You never know.
"They're the ones who support the whole thing, so try to shoehorn as many tunes that they might know. Especially in these festival things [the interview took place at this year's Rock on the Range in Ohio]. When you're doing your own gig, when you're playing longer, then you can play other tunes and stuff."