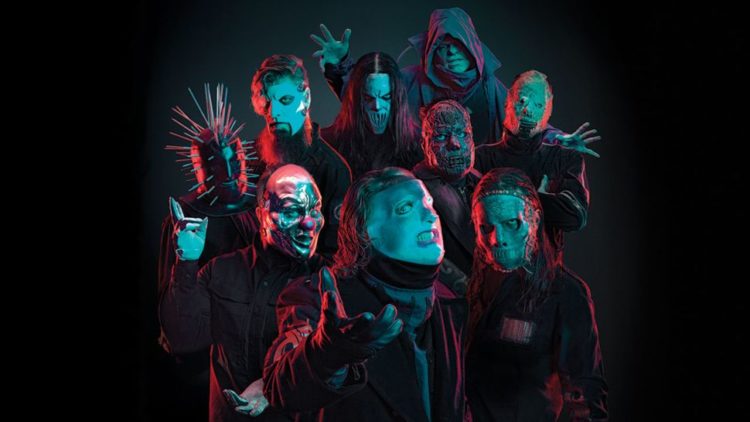 During a recent appearance on SiriusXM's "Trunk Nation," SLIPKNOT singer Corey Taylor has confirmed that all of the band's previously announced 2020 tour dates are being currently moved to 2021.
"This whole year was booked, and some stuff that hadn't necessarily been announced…," Corey said "We had two shed tours [booked] — we hadn't even announced the second leg of it, which was gonna be later in the fall. So right now, we've basically moved everything until next year.
"Everything is just basically being picked up and moved — same time next year. Because to us, we're not canceling — we're just postponing," he continued. "Once everything settles down and everybody is able to catch their breath and everything, and everybody feels good, and hopefully there's been some progress made as far as a vaccine or whatnot, once the tentative fear goes away, everyone's gonna be barking to go to shows. And that's when we're gonna be ready to go again. So, yeah, we just basically moved everything to next year."
"We're definitely gonna finish up the tour cycle," Taylor added. "'Cause right up until the point where we ended up having to pull the dates, everybody was still, like, 'Are you still coming?' Even though everything was kind of locked down, everybody was still really excited for us to come. If it didn't make any sense, we weren't gonna do it. It just made more sense for us to postpone everything to next year and honor the tickets that we already have, that already are out there, and give something for people to look forward to next year."
SLIPKNOT released their latest album, We Are Not Your Kind, on August 9, 2019 via Roadrunner Records. Album was once again recorded at a Los Angeles studio with producer Greg Fidelman, who engineered and mixed SLIPKNOT's 2004 album Vol. 3: (The Subliminal Verses) and helmed 2014's .5: The Gray Chapter.