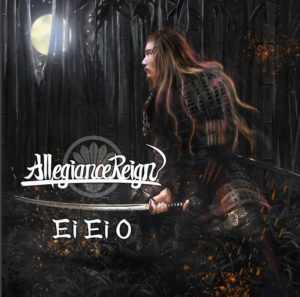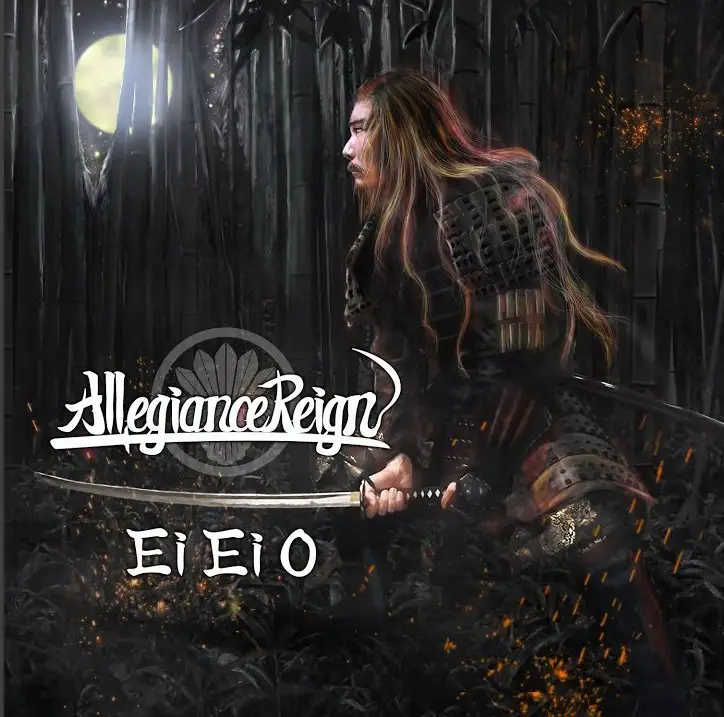 One of the primordial tasks of our page is to give voice to bands all over the world. We believe that all Metal bands should have a channel to promote their music and whatever. That's the way we believe that will make us keep headbanging forever and ever supporting new bands to come from the dead. It's a fact that Metal stays alive and well due to the important rise of new bands all the time and everywhere from this sad and lonely and pathetic little planet.
Alright, then. That put I have to say that me and Allegiance Reign have a small, but nice, story. I discovered the band on Facebook by their official video of title track "Ei Ei O" which aprked the attention for many reasons that I won't bother your to tell all them. The thing is that I loved the video and the song. Allegiance Reign have a rare ability that is to join an extreme powerful song with lots of melody and a catchy chorus. Needless to say that I love catchy choruses. I never hid that from you, my dear child of the night. So, I contact the band and received a very warm and considerate response via their guitarist Takeyoshi Yashiroyama who provided me everything needed for a review – by the way, thank you guys!
Before starting the review I have to say some more things – as I always do. My dear fan that read my reviews on Metal Addicts may have noticed that I never mention the nationalilty of the band I'm reviewing. It was something I gave a lot of thoughts before I started writing here. There are some reasons I do that. The first, and most important, is that nationality is – the way I see it – unimportant and insignificant. Metal is a worldwide music and people embrace it whatever they're from and whatever they are. You, Metal Addicts' fan won't believe the nationalities of the bands we've been receiving. For the other reasons, please, take a look at the review on U.D.O. & Das Musikkorps der Bundeswehr – We Are One. It pretty much summarizes everything I have to say about the subject.
The reason I mentioned this is because it's impossible to dissociate Allegiance Reign and their nationalty not only because some tracks are in Japanese, but even more because their music, their imagery and their nationality are utterly connected. It's impossible not to mention the contrasts. Musicwise, Allegiance Reign play an epic Power Metal with lots of classic music elements. The band is so near the borders the frontiers of Folk Metal that I think it wouldn't be that wrong to label them as a Power Folk Metal band. The fan that follows this subgenre of Metal knows that what attracts me the most is the dealing with contrasts. Allegiance Reign do that with mastery showing the contrasts of Japanese culture as well. It's also the ever living contrast of Western culture and Estearn culture that lives in Japanese society – I really don't know how they are dealing with that by now. A fun fact – or not – is that I felt that the band feels more comfortable to write their music in Japanese. I guess it flows better reinforcing – again – the contrasts. Take a look at last track "End of a Journey." It sums all up – I guess due to slight and subtle touches of Japanese traditional music there.
Giving the last nail to the coffin, I liked a lot the way guitarist Takeyoshi Yashiroyama built his solos. In a time that many think that soloing is only a bunch of indecipherable notes, the man builds them note by note stressing the emotional content and morphing them with the songs. "Ei Ei O" is an album highly recommend.
Allegiance Reign "Ei Ei O" was released in April 22nd via FABTONE Inc.
Track Listing:
Warcry ~開戦~
A Signal Fire of Battle ~合戦の狼煙~
Ei Ei O ~勝鬨~
Allegiance Sword ~忠義の刀~
March of Warriors ~いざ、参ろうぞ~
A Chance Meeting and Farewell 〜邂逅と惜別〜l
Samurais Procession ~武者行列~
All Fades ~褪せゆく記憶~
Funeral for a Comrade ~戦友の弔い~
Determination ~研磨~
Heaps of Bodies and Streams of Blood, Fierce Battle 〜屍山血河〜
End of a Journey ~終幕~
Watch "Ei Ei O ~勝鬨~" official video here:
954