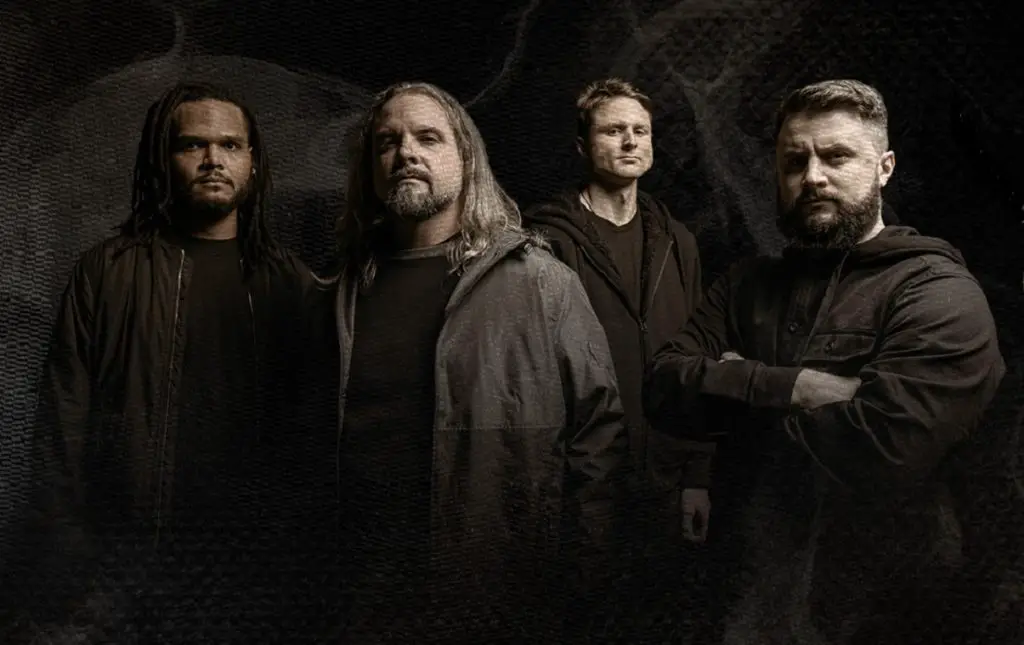 Progressive, technical death metal collective ALLUVIAL has released a cataclysmic new single titled, "Thy Underling" from the band's highly anticipated sophomore album, Sarcoma that is due out on May 28th via Nuclear Blast.
With the new single, the band released a face melting visualizer video for it. Make sure to check it out below!
Guitarist Wes Hauch comments on the single: "The first half of the song is from the perspective of a scornful entity. The idea is that a wraith and aims to confuse and debilitate the host 'Until he rots and lies stinking in the earth', a line borrowed from one of my favorite movies. The second half is from the perspective of the host. The content is based on an ongoing experience I have, but I think anyone could apply it to something familiar to them."
More than anything, our pain connects us. Hardship binds us as humans in one shared experience, bringing us closer together. ALLUVIAL examine this phenomenon on their second full-length album, Sarcoma. The critically acclaimed Atlanta-based quartet—Kevin Muller (vocals), Wes Hauch (guitar, vocals), Tim Walker (bass) and Matt Paulazzo (drums)—plunge into a whirlwind of neck-snapping polyrhythmic riffs, a barrage of double bass, and a dynamic avalanche of screams.
After amassing over 2 million total streams independently and receiving the endorsement of MetalSucks, No Clean Singing, and more, the group evolve into a focused and fiery force in 2021 with their latest body of work.